Filmography from : Reita Serizawa
Actor :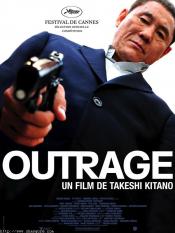 Autoreiji
,
Takeshi Kitano
, 2010
In a ruthless battle for power, several yakuza clans vie for the favour of their head family in the Japanese underworld. The rival bosses seek to rise through the ranks by scheming and making allegiances sworn over saké. Long-time yakuza Otomo (Takeshi) has seen his kind go from elaborate body tattoos and severed fingertips to becoming important players on the stock market. Theirs is a never-ending struggle to end up on top, or at least...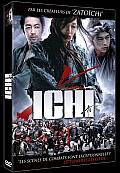 Ichi
,
Fumihiko Sori
, 2008
Ichi is a blind woman who roams about town with her shamisen (a three-stringed Japanese guitar), but she has exceptional sword skills with which she fights off yakuza and other villains. ...
Ju-on
,
Takashi Shimizu
, 2000
...
Ju-on 2
,
Takashi Shimizu
, 2000
...

Ringu 2
,
Hideo Nakata
, 1999
...
Joyû-rei
,
Hideo Nakata
, 1996
...