Filmography from : Remo De Angelis
Actor :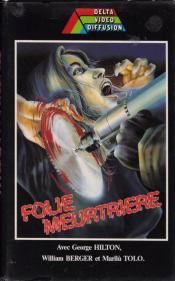 Mio caro assassino
,
Tonino Valerii
, 1972
Following a mysterious decapitation (via mechanical digger) of an insurance investigator, Police Inspector Peretti (George Hilton) is put onto the case. Slowly more people are found dead... a man suposedly commits suicide, a women is strangled, another attacked in her flat... but all the clues lead to an unsolved case of kidnapping and murder. Can Peretti find the murderer, if his major clue is a little girls drawing???...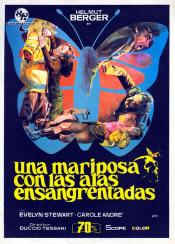 Una farfalla con le ali insanguinate
,
Duccio Tessari
, 1971
...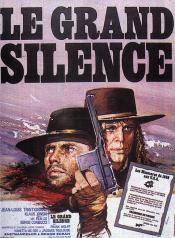 Il grande silenzio
,
Sergio Corbucci
, 1968
Bounty killers led by Loco prey on outlaws hiding out in the snowbound Nevada mountains. After Pauline's husband becomes Loco's latest victim, she hires a gunman for revenge; Silence, mute since his throat was cut as a child ...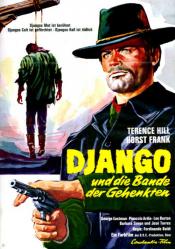 Preparati la bara!
,
Ferdinando Baldi
, 1968
A mysterious gunfighter named Django is employed by a local crooked political boss as a hangman to execute innocent locals framed by the boss, who wants their land. What the boss doesn't know is that Django isn't hanging the men at all, just making it look like he is, and using the men he saves from the gallows to build up his own "gang" in order to take revenge on the boss, who, with Django's former best friend, caused the death of his wife...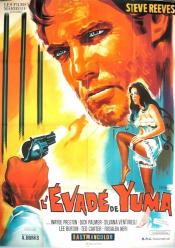 Vivo per la tua morte
,
Camillo Bazzoni
(as Alex Burks), 1968
Mike Sturges and his younger brother, Roy, are sentenced to Yuma Penitentiary on a trumped-up train robbery charge. Both endure cruel treatment before Mike escapes to extract revenge on their enemies. ...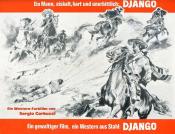 Django
,
Sergio Corbucci
, 1966
A coffin-dragging gunslinger enters a town caught between two feuding factions, the KKK and a gang of Mexican Bandits. That man is Django, and he is caught up in a struggle against both parties....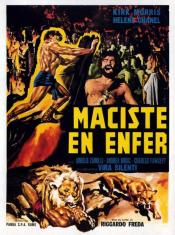 Maciste all'inferno
,
Riccardo Freda
(as Robert Hampton), 1962
...