Filmography from : Ren Yamamoto
Actor :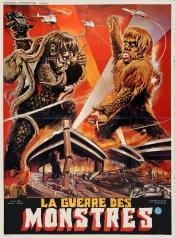 La guerre des monstres
,
Ishirô Honda
, 1966
A freighter is attacked by a giant octopus during a stormy night. The octopus is then attacked buy a hairy green giant. The gargantua then turns his attention to the ship and sinks it killing and eating all the crew except for one. When the surviving crew member tells the police what happened, they call in Doctor Paul Stewart and his assistant Akemi. Several years earlier, Stewart had a younger species of the same creature and it is feared that...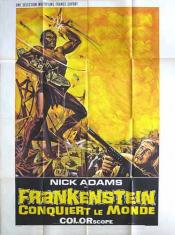 Frankenstein conquiert le monde
,
Ishirô Honda
, 1965
During WWII, a human heart taken from a certain lab in Europe (Dr. Frankenstein's) is kept in a Japanese lab, when it gets exposed to the radiation of the bombing of Hiroshima. The heart grows in size, mutates and sprouts appendages, and eventually grows into a complete body and escapes. Later, a feral boy with a certain physical deformity (a large head with a flat top) is captured by scientists who refer to the boy as Frankenstein. The creature...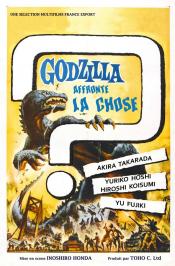 Mothra contre Godzilla
,
Ishirô Honda
, 1964
A greedy developer unwittingly hatches a gigantic baby moth upon Tokyo, while Godzilla strikes once again....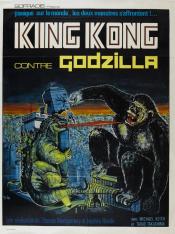 King Kong contre Godzilla
,
Ishirô Honda
(as Inoshiro Honda),
Tom Montgomery
(as Thomas Montgomery), 1963
A pharmaceutical company captures King Kong and brings him to Japan, where he escapes from captivity and battles a recently released Godzilla....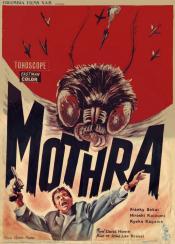 Mothra
,
Ishirô Honda
(as Inoshiro Honda), 1961
Shipwreck survivors are found on Beiru, an island previously used for atomic tests. Amazingly free of radiation effects, they believe they were protected by a special juice given to them by the natives. A joint expedition of Rolithican and Japanese scientists explores Beiru and discovers many curious things, including two women only a foot high. Unscrupulous expedition leader Clark Nelson abducts the women and puts them in a vaudeville show. But...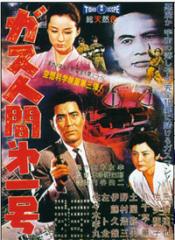 Gasu ningen dai 1 gô
,
Ishirô Honda
, 1960
A librarian is subject to a scientific experiment which goes wrong and transforms him into 'The Human Vapour'. He uses his new ability to rob banks to fund the career of his girlfriend, a beautiful dancer. The Human Vapour is ruthless in his quest for money and kills anyone who stands in his way, especially police. He soon becomes Tokyo's most wanted criminal. Can he be stopped before he kills again?...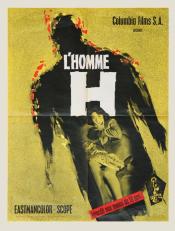 L'homme H
,
Ishirô Honda
, 1958
A drug dealer named Misaki disappears leaving only his clothes. The next day the police go to question his girlfriend, singer Chikako Arai, and she informs them that she doesn't have any information on where he is. Later that evening one of his associates comes by to try to beat the truth out her. After he leaves he disappears in the same way that Misaki did. A short time later, a young scientist named Masada informs the police that there was a...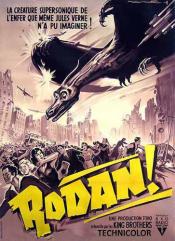 Rodan
,
Ishirô Honda
, 1956
Mutant pterosaurs and prehistoric insects terrorize humanity...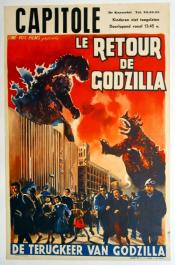 Le Retour de Godzilla
,
Motoyoshi Oda
,
Ishirô Honda
(earlier film clips) (uncredited), 1955
Godzilla battles an irradiated Ankylosaur and destroys Osaka in the process....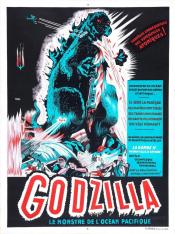 Godzilla
,
Ishirô Honda
, 1954
American nuclear weapons testing results in the creation of a seemingly unstoppable, dinosaur-like beast. ...