Filmography from : Rena Owen
Actor :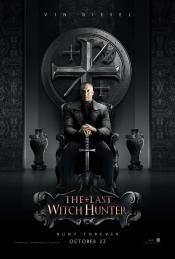 The Last Witch Hunter
,
Breck Eisner
, 2015
The modern world holds many secrets, but the most astounding secret of all is that witches still live amongst us; vicious supernatural creatures intent on unleashing the Black Death upon the world. Armies of witch hunters battled the unnatural enemy across the globe for centuries, including KAULDER, a valiant warrior who managed to slay the all-powerful QUEEN WITCH, decimating her followers in the process. In the moments right before her death,...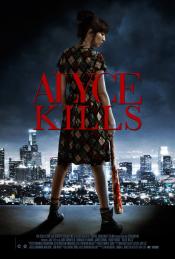 Alyce
,
Jay Lee
, 2011
Alyce, an introverted young woman, tries to console her friend, Carroll, after Carroll discovers her boyfriend has been cheating. The girls get drunk and take ecstasy before heading up to the roof of Alyce's apartment building. Intoxicated and giddy, the girls start playing around but one drunken stumble later knocks Carroll off the ledge of the six-story building. Panicked, Alyce returns to her apartment and begins to quickly...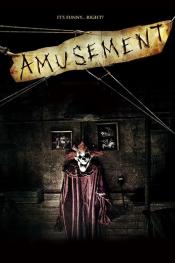 Amusement
,
John Simpson
, 2008
A traumatized woman is questioned by a cop and a psychiatrist about three stories involving a clown, a hotel and a convoy, that involve her and two of her female friends from childhood....
The Crow: Wicked Prayer
,
Lance Mungia
, 2005
...
Star Wars: Episode III - Revenge of the Sith
,
George Lucas
, 2005
...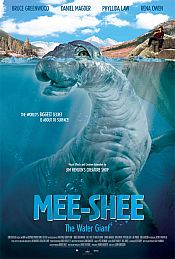 Mee-Shee: The Water Giant
,
John Henderson
, 2005
A New York City oil company troubleshooter is brought to a remote B.C. lake to look for some lost machinery. Cancelling a trip to Disney World with his son, he decides to bring the boy along. They both end up experiencing more excitement than Mickey could ever conjure in Orlando, when they meet up with bad guys and a legendary creature....
Star Wars: Episode II - Attack of the Clones
,
George Lucas
, 2002
...

Artificial Intelligence: AI
,
Steven Spielberg
, 2001
In the not-so-far future the polar ice caps have melted and the resulting raise of the ocean waters has drowned all the coastal cities of the world. Withdrawn to the interior of the continents, the human race keeps advancing, reaching to the point of creating realistic robots (called mechas) to serve him. One of the mecha-producing companies builds David, an artificial kid which is the first to have real feelings, especially a never-ending love...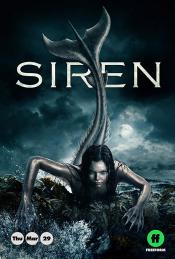 Siren
,
Joe Menendez
(6 episodes, 2018-2020),
Nick Copus
(5 episodes, 2018-2020),
Steven A Adelson
(3 episodes, 2018-2020),
John Badham
(2 episodes, 2018-2019),
Amanda Tapping
(2 episodes, 2018-2019),
Amanda Row
(2 episodes, 2019),
Martha Coolidge
(1 episode, 2018),
Jay Karas
(1 episode, 2018),
Scott Stewart
(1 episode, 2018),
Barbara Brown
(1 episode, 2019),
David Grossman
(1 episode, 2019),
Matthew Hastings
(1 episode, 2019),
Ben Hernandez Bray
(1 episode, 2019),
Rachel Leiterman
(1 episode, 2019),
Ellen S Pressman
(1 episode, 2019),
Geoffrey Wing Shotz
(1 episode, 2019),
David Solomon
(1 episode, 2019), 8
Siren takes us inside Bristol Cove - a coastal town known for its legend of once being home to mermaids. When the arrival of a mysterious girl proves this folklore all too true, the battle between man and sea takes a very vicious turn as these predatory beings return to reclaim their right to the ocean....