Filmography from : Renato Montalbano
Actor :
Il dolce corpo di Deborah
,
Romolo Guerrieri
, 1968
Deborah, a wealthy American, and her Italian husband, Marcel, are honeymooning in Geneva when they meet Marcel's friend Philip, who belligerently informs them that Susan, Marcel's former fiancée, has committed suicide. The couple stop at Susan's deserted villa, where Marcel receives a death threat over the telephone. In Nice, he continues to receive menacing phone calls, and Deborah begins taking tranquilizers; one evening she accidentally...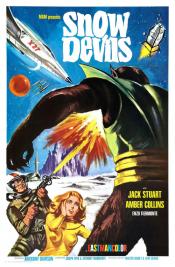 La morte viene dal pianeta Aytin
,
Antonio Margheriti
(as Anthony Dawson), 1967
Amidst a general melting of the ice caps, a weather station in the Himalayas is destroyed and Gamma I commander Rod Jackson and his partner, Frank Pulasky are sent to investigate. Joined by Lisa Nielson (looking for her fiance) and Sharu, their Sherpa guide, they are captured by a race of hairy blue-bodied giants whose leader explains they are the Aytia and have established this relay station on Earth to aid in their plan to create a vast ice...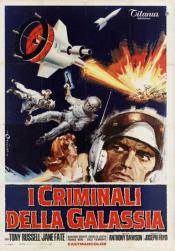 I criminali della galassia
,
Antonio Margheriti
(as Anthony Dawson), 1966
A deranged scientist is using his employer's top-secret bio-laboratory to engage in clandestine eugenics experiments. When he starts kidnapping leading citizens for use in his twisted tests, it's up to rogue cop Mike Halstead to come to the rescue of all and sundry, including his lady friend Connie, who is also being held captive by the madman. ...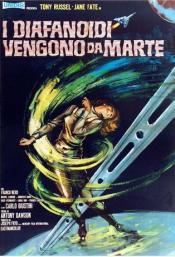 I diafanoidi vengono da Marte
,
Antonio Margheriti
(as Anthony M Dawson), 1966
In the 21st century, aliens (weird, green, lights which sometimes manifest themselves as large clouds of smoke) invade the solar system. Using Mars as their base, they steal all of Earth's space stations then brainwash or kill the crews. Next stop: Earth, unless Tony Russel and his crew can stop them. ...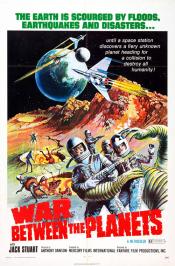 Il pianeta errante
,
Antonio Margheriti
(as Anthony Dawson), 1966
Scientists try to prevent a collision between Earth and a planet that is heading for it....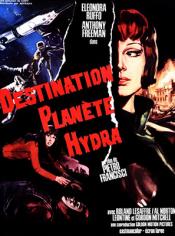 2+5: Missione Hydra
,
Pietro Francisci
, 1966
Aliens from the constellation Hydra crash-land on the island of Sardinia. A prominent scientist, his daughter, several young technicians, and a pair of Oriental spies are taken hostage by the beings so they can use them to repair their spaceship's broken engine. With that done, they take off towards their home planet, taking the earthlings with them. However, the humans attempt to mutiny against their captors, inadvertently sending their tiny...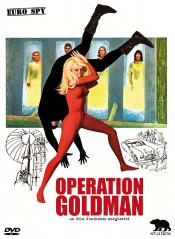 Operazione Goldman
,
Antonio Margheriti
(as Anthony Dawson), 1966
A U.S. agent goes undercover as a rich playboy to stop a madman from destroying a NASA moon project....