Filmography from : Renato Terra
Actor :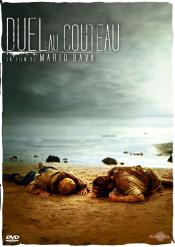 I coltelli del vendicatore
,
Mario Bava
(as John Hold),
Leopoldo Savona
(uncredited), 1966
After the apparent death of her husband King Arald, a viking peasant woman, named Karin, takes her son Moki into hiding from Aghen, King Arald's enemy. But a mysterous stranger, named Rurik, begins acting as Karin's guardian, which evetually leads to a brutal showdown between Rurik and Aghen....

Il castello dei morti vivi
,
Warren Kiefer
,
Luciano Ricci
(as Herbert Wise) (credit only), 1964
Count Drago (Christopher Lee) invites over entertainers to his castle, but what the people don't know is that Drago mummifies animals and humans! ...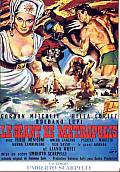 Il gigante di Metropolis
,
Umberto Scarpelli
(as R Nichols), 1961
20.000 avanti C. Una carovana è diretta a Metropolis per cercare di neutralizzare il folle dittatore per cercare di neutralizzare il folle dittatore Yotar. Obro, abbandonato dagli uomini della carovana, prosegue il cammino con i tre fratelli. Bombardati con una tempesta magnetica, vengono neutralizzati e solo Obro si salva ma viene catturato. Intanto, astronomi e scienziati di corte predicono un grande cataclisma, ma il folle despota continua...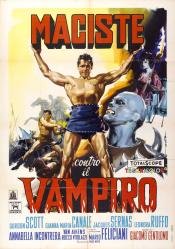 Maciste contro il vampiro
,
Sergio Corbucci
,
Giacomo Gentilomo
, 1961
...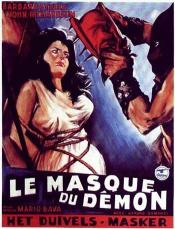 La maschera del demonio
,
Mario Bava
, 1960
A vengeful witch and her fiendish servant return from the grave and begin a bloody campaign to possess the body of the witch's beautiful look-alike descendant. Only the girl's brother and a handsome doctor stand in her way....