Filmography from : Renee Houston
Actor :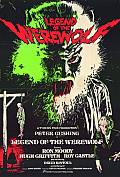 Legend of the Werewolf
,
Freddie Francis
, 1975
A travelling circus in 19th century France adopts and showcases a feral "wolf boy", who grows into adulthood only to kill the one-man band. He runs off to Paris, where he develops a jealous, overprotective crush on a prostitute, leading him to attack her client, incurring a pursuit by a determined police surgeon. ...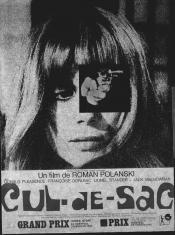 Cul-de-sac
,
Roman Polanski
, 1966
A wounded criminal and his dying partner take refuge at a beachfront castle. The owners of the castle, a meek Englishman and his willful French wife, are initially the unwilling hosts to the criminals. Quickly, however, the relationships between the criminal, the wife, and the Englishman begin to shift in humorous and bizarre fashion....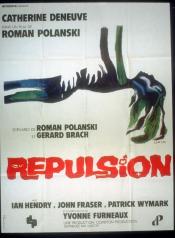 Repulsion
,
Roman Polanski
, 1965
A Belgian girl, Carol, works as a manicurist at a London beauty salon. While having lunch, a good looking young man, Colin, spots her and makes a date for another evening. She shares a flat with her sister Helen. Her sister's married lover, Michael, brings out her dislike of men which she cannot explain to Colin. Michael takes Helen abroad for a holiday. Left alone in their flat, Carol's moments of catalepsy and hallucination increase and deepen...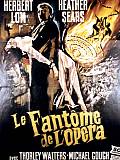 The Phantom of the Opera
,
Terence Fisher
, 1962
The corrupt Lord Ambrose D'Arcy (Michael Gough) steals the life's work of the poor musical Professor Petry. (Herbert Lom). In an attempt to stop the printing of music with D'Arcy's name on it, Petry breaks into the printing office and accidentally starts a fire, leaving him severely disfigured. Years later, Petry returns to terrorize a London opera house that is about to perform one of his stolen operas....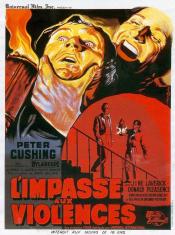 The Flesh and the Fiends
,
John Gilling
, 1960
Edinburgh surgeon Dr. Robert Knox requires cadavers for his research into the functioning of the human body; local ne'er-do-wells Burke and Hare find ways to provide him with fresh specimens......