Filmography from : Renji Ishibashi
Actor :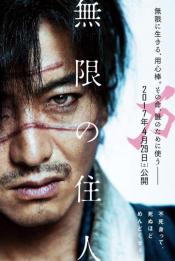 Blade of the Immortal
,
Takashi Miike
, 2017
Manji, a highly skilled samurai, becomes cursed with immortality after a legendary battle. Haunted by the brutal murder of his sister, Manji knows that only fighting evil will regain his soul. He promises to help a young girl named Rin avenge her parents, who were killed by a group of master swordsmen led by ruthless warrior Anotsu. The mission will change Manji in ways he could never imagine - the 100th film by master director Takashi Miike....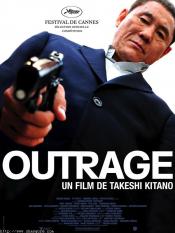 Outrage
,
Takeshi Kitano
, 2010
In a ruthless battle for power, several yakuza clans vie for the favour of their head family in the Japanese underworld. The rival bosses seek to rise through the ranks by scheming and making allegiances sworn over saké. Long-time yakuza Otomo (Takeshi) has seen his kind go from elaborate body tattoos and severed fingertips to becoming important players on the stock market. Theirs is a never-ending struggle to end up on top, or at least...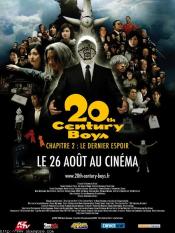 20th century boys: Chapitre 2 - Le dernier espoir
,
Yukihiko Tsutsumi
, 2009
...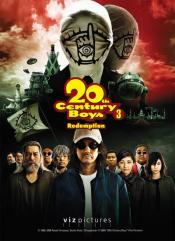 20-seiki shônen: Saishû-shô - Bokura no hata
,
Yukihiko Tsutsumi
, 2009
...
Yamagata sukurîmu
,
Naoto Takenaka
, 2009
...
L: Change the World
,
Hideo Nakata
, 2008
...
Tokyo!
,
Leos Carax
(segment 'Merde'),
Michel Gondry
(segment 'Interior Design'),
Bong Joon Ho
(segment 'Shaking Tokyo'), 2008
...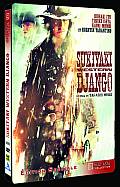 Sukiyaki Western Django
,
Takashi Miike
, 2007
A revolver-wielding stranger crosses paths with two warring clans who are both on the hunt for a hidden treasure in a remote western town. Knowing his services are valuable to either side, he offers himself to the clan who will offer up the largest share of the wealth....
La mort en ligne 2
,
Renpei Tsukamoto
, 2005
...
La mort en ligne
,
Takashi Miike
, 2003
...
Gozu
,
Takashi Miike
, 2003
Minami, a member of the Azamawari crew, highly respects his Aniki (brother) Ozaki who has saved his life in the past. However, lately Ozaki's eccentricities (like claiming that a Chihuahua hs sees is a 'Yakuza attack dog') have been making everyone wonder about his sanity. Chairman Azamawari is unsympathetic to Ozaki's little outbursts and secretly orders Minami to take Ozaki to a disposal facility in the city of Nagoya. There, the fate of these...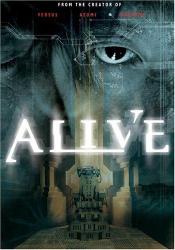 Alive
,
Ryûhei Kitamura
, 2002
Tenshu is imprisoned and sentenced to death for murdering the men who raped his girlfriend. However, he manages to survive his execution and is presented with an option: face another execution attempt or subject himself to their bizarre and dangerous experiments. He choses the latter and is put in a cell with a rapist and a woman who's infected with a taint that transports from person to person during extreme anger. The taint is transferred to...
Kurosufaia
,
Shûsuke Kaneko
, 2000
Junko was born with a type of ESP called pyrokinesis which she can use to incinerate anyone and anything at will. Junko is secretly in love with Kazuki, a young man who works with her. His sister is killed and a boy named Masaki suspected but the police don't arrest him. Junko tells Kazuki about her powers and takes revenge....
Gemini
,
Shin'ya Tsukamoto
, 1999
Yukio is living a charmed life: he is a respected young doctor with a successful practice and a beautiful wife. His only problem is that his wife is suffering from amnesia, and her past is unknown. Things begin to fall apart, however, when both his parents die suddenly, killed by a mysterious stranger with Yukio's face. Only when Yukio confronts this stranger will the mystery of his identity, and his wife's past, be revealed. ...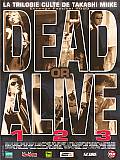 Dead or Alive: Hanzaisha
,
Takashi Miike
, 1999
In Japan, after a massacre of Japanese and Chinese gangsters, the tough and persistent Detective Jojima is in charge of the investigations, while dealing with a personal family problem. His daughter needs to be submitted to a surgery and he needs to raise twenty millions yens urgently. He finds that the Chinese descendant Ryuichi has associated to a Taiwanese drug dealer and is eliminating the competition. In the end, their confrontation becomes...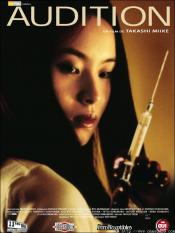 Audition
,
Takashi Miike
, 1999
A lonely Japanese widower whose son is planning to move out of the house soon expresses his sadness to a friend and fellow film producer, who becomes inspired to hold an audition for a non-existent film so that the widower can select a new potential bride from the resulting audition pool. The widower ultimately becomes enamored with and fascinated by one particular young woman...but first impressions can often be horribly wrong......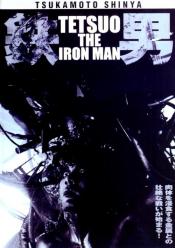 Tetsuo
,
Shin'ya Tsukamoto
, 1989
A strange man known only as the "metal fetishist", who seems to have an insane compulsion to stick scrap metal into his body, is hit and possibly killed by a Japanese "salaryman", out for a drive with his girlfriend. The salaryman then notices that he is being slowly overtaken by some kind of disease that is turning his body into scrap metal, and that his nemesis is not in fact dead but is somehow masterminding and guiding his rage and...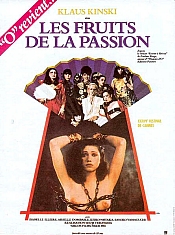 Les fruits de la passion
,
Shûji Terayama
, 1981
The story takes place in Shanghai. A girl loves a rich and much older man (played by Kinski). She is willing to do everything he wants to show her love, but he is playing a sick game with her. As part of this game he sends her to a Chinese brothel. A poor young boy sees her and falls in love with her. To get the money needed to sleep with her, he joins "the revolution". Additionally the movie shows the fate of some of the other prostitutes....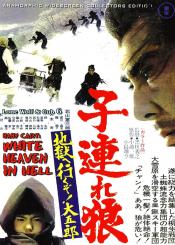 Baby Cart: Le paradis blanc de l'enfer
,
Yoshiyuki Kuroda
, 1974
The final film, and the final confrontation between Ogami and Retsudo. With most of his family already dead at Ogami's hands, Retsudo launches one last plot to destroy him, and when that fails, unleashes the fury of every remaining member of the Yagyu Clan....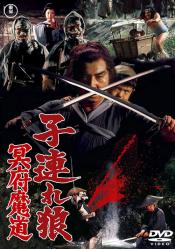 Baby Cart: Le territoire des démons
,
Kenji Misumi
, 1973
Fifth film in the Lone Wolf & Cub Series. 5 warriors challenge Ogami to duels. Each has 1/5th of Ogami's assassin fee and 1/5 of the information he needs to complete his assassination. His mission is to kill a mad Daimyo before he destroys his clan!...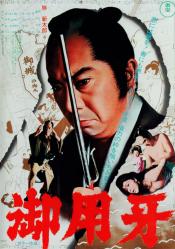 Hanzo the Razor - Sword of justice
,
Kenji Misumi
, 1972
...