FATHER'S DAY
REVIEWS
(Astron-6)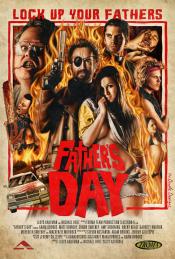 Click here to read our french
"FATHER'S DAY" movie review
, directed by
Astron-6
with
Adam Brooks
,
Matthew Kennedy
,
Conor Sweeney
starring.
Synopsis : Ahab, a man obsessed with exacting a brutal, violent revenge on the man who murdered his dad, joins John, an eager priest and Twink, a hot-headed street hustler on an epic quest to find and defeat this mythical monster known as Chris Fuchman AKA The Father's Day Killer.
French Release : 2013-06-12 - US Release : 2012-02-10
Source : Oh My Gore !
No comments.