THE AVENGERS
REVIEWS
(Joss Whedon)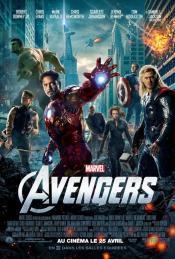 Click here to read our french
"AVENGERS" movie review
, directed by
Joss Whedon
with
Robert Downey Jr.
,
Chris Evans
,
Scarlett Johansson
starring.
Synopsis : Nick Fury of S.H.I.E.L.D. brings together a team of super humans to form The Avengers to help save the Earth from Loki and his army.
French Release : 2012-04-25 - US Release : 2012-05-04
Source : Oh My Gore !
No comments.