Filmography from : Richard Anderson
Actor :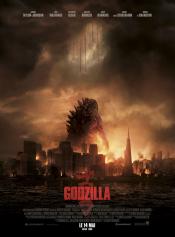 Godzilla
,
Gareth Edwards
, 2014
In 1999, the Janjira nuclear plant was mysteriously destroyed with most hands lost including supervisor Joe Brody's colleague and wife, Sandra. Years later, Joe's son, Ford, a US Navy ordnance disposal officer, must go to Japan to help his estranged father who obsessively searches for the truth of the incident. In doing so, father and son discover the disaster's secret cause on the wreck's very grounds. This enables them to witness the...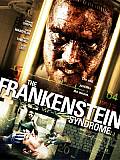 The Prometheus Project
,
Sean Tretta
, 2010
A beautiful young stem-cell researcher, Elizabeth Barnes (Tiffany Shepis; Nightmare Man, the Night of the Demons remake), joins a secret research group attempting to develop a stem-cell-based universal healing serum. Despite opposition from the project leaders Marcus Grone (Louis Mandylor, My Big Fat Greek Wedding) and Dr. Victoria Travelle (Patti Tindall, The Graves), she quickly develops a serum that can bring the dead back to life - but with...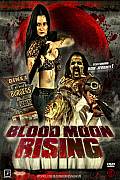 Blood Moon Rising
,
Brian Skiba
, 2009
Since 1889 cursed lovers Tristan and Rachel have roamed the Earth looking for a way to end their misery as a vampire and werewolf. Only during an eclipsed blood moon can they see each other's human forms renewing their love. In the year 1969 they put an end to their agony only to have it soiled by Tristans jealous wife and daughter of the Devil, Lucy. Back from the grave and still hot from hell, her plan goes beyond revenge. She seeks to rule...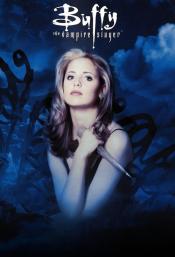 Buffy the Vampire Slayer
,
Joss Whedon
(22 episodes, 1997-2003),
James A Contner
(20 episodes, 1998-2003),
David Solomon
(19 episodes, 1997-2003),
David Grossman
(13 episodes, 1999-2003),
Michael Gershman
(10 episodes, 1998-2003),
Bruce Seth Green
(8 episodes, 1997-1998),
Nick Marck
(7 episodes, 1999-2002),
James Whitmore Jr
(5 episodes, 1998-1999),
David Greenwalt
(4 episodes, 1997-1998),
David Semel
(4 episodes, 1997-1998),
Michael Lange
(4 episodes, 1998-1999),
Douglas Petrie
(3 episodes, 2001-2003),
John T Kretchmer
(2 episodes, 1997),
Ellen S Pressman
(2 episodes, 1997),
Daniel Attias
(2 episodes, 2000-2001),
Marti Noxon
(2 episodes, 2000-2001),
David Fury
(2 episodes, 2002-2003),
Rick Rosenthal
(2 episodes, 2002),
Marita Grabiak
(2 episodes, 2003),
Reza Badiyi
(1 episode, 1997),
Scott Brazil
(1 episode, 1997),
Stephen Cragg
(1 episode, 1997),
Stephen L Posey
(1 episode, 1997),
Charles Martin Smith
(1 episode, 1997),
Deran Sarafian
(1 episode, 1998),
Tucker Gates
(1 episode, 1999),
Regis Kimble
(1 episode, 1999),
Christopher Hibler
(1 episode, 2001),
Turi Meyer
(1 episode, 2001),
Alan J Levi
(1 episode, 2002),
Bill Norton
(1 episode, 2002),
Michael Grossman
(1 episode, 2003), 2003
"In every generation there is a chosen one... she alone will stand against the vampires, the demons and the forces of darkness. She is the slayer." Buffy Summers knows this tale by heart, and no matter how hard she tries to be just a "normal girl", she can not escape from her destiny... Thankfully, she is not alone in her quest to save the world, as she has the help of her friends, the hilarious (and surprisingly quite effective) evil-fighting...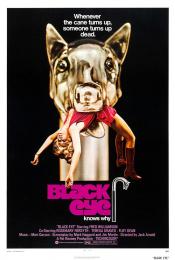 Black Eye
,
Jack Arnold
, 1974
Fred Williamson stars as Stone, a Los Angeles-area private eye. After a movie star's funeral, the star's signature walking cane disappears. Stone discovers that the cane is somehow connected to a string of murders. Stone's investigation takes him onto a porn movie set and into a religious cult. A major subplot involves Stone's intermittent relationship with a young bisexual woman, and the tension therein....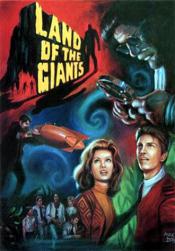 Land of the Giants
,
Harry Harris
(24 episodes, 1968-1970),
Sobey Martin
(21 episodes, 1968-1970),
Nathan Juran
(5 episodes, 1968-1970),
Irwin Allen
(1 episode, 1968),
Harmon Jones
(1 episode, 1969), 1970
A space flight crashes on earth, but it is not the same earth the ship was from. They have arrived to a land of giants....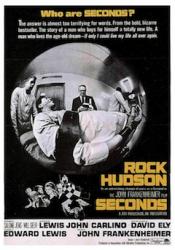 Seconds
,
John Frankenheimer
, 1966
An unhappy middle aged banker agrees to a procedure that will fake his death and give him a completely new look and identity - that comes with it's own price....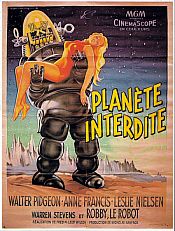 Forbidden Planet
,
Fred M Wilcox
(as Fred McLeod Wilcox), 1956
A starship crew goes to investigate the silence of a planet's colony only to find two survivors and a deadly secret that one of them has. ...