Filmography from : Richard Carlson
Actor :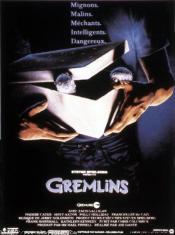 Gremlins
,
Joe Dante
, 1984
Minature green monsters tear through the small town of Kingston Falls. Hijinks ensue as a mild-mannered bank teller releases these hideous loonies after gaining a new pet and violating two of three simple rules: No water (violated), no food after midnight (violated), and no bright light. Hilarious mayhem and destruction in a town straight out of Norman Rockwell. So, when your washing machine blows up or your TV goes on the fritz, before you call...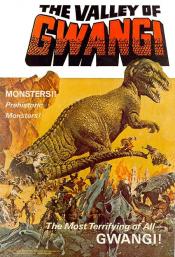 La vallée de Gwangi
,
Jim O'Connolly
(as James O'Connolly), 1969
In circa-1900 Mexico, T.J. Breckenridge, a beautiful cowgirl, hosts a wild west show that is struggling. Former boyfriend Tuck Kirby, working for Buffalo Bill's wild west show, wants to buy out T.J., but T.J. has an ace she hopes will boost attendence at her show - a tiny horse. The tiny horse, however, comes from The Forbidden Valley and a convoy of gypsies demands the tiny horse be returned to the valley; the horse's genesis is also known to a...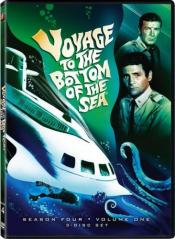 Voyage au fond des mers
,
Justus Addiss
(16 episodes, 1966-1968),
Jerry Hopper
(15 episodes, 1965-1968),
Sobey Martin
(14 episodes, 1964-1966),
Harry Harris
(12 episodes, 1965-1967),
Leonard J Horn
(9 episodes, 1964-1966),
Felix E Feist
(6 episodes, 1964-1965),
Robert Sparr
(5 episodes, 1967-1968),
James Goldstone
(4 episodes, 1964-1965),
Gerald Mayer
(4 episodes, 1966-1967),
Nathan Juran
(3 episodes, 1965-1966),
Sutton Roley
(3 episodes, 1966),
Charles R Rondeau
(3 episodes, 1968),
Laslo Benedek
(2 episodes, 1964-1965),
Irwin Allen
(2 episodes, 1964),
John Brahm
(2 episodes, 1964),
Alex March
(2 episodes, 1965-1966),
Alan Crosland Jr
(1 episode, 1964),
Joseph Lejtes
(1 episode, 1964),
Gerd Oswald
(1 episode, 1964),
James B Clark
(1 episode, 1965),
Leo Penn
(1 episode, 1965),
Abner Biberman
(1 episode, 1966),
Tom Gries
(1 episode, 1966),
Harmon Jones
(1 episode, 1967), 1964
Voyage chronicled the adventures of the world's first privately owned nuclear submarine, the SSRN Seaview. Designed by Admiral Harriman Nelson, she was a tool of oceanographic research for the Nelson Institute of Marine Research. Though the show is known for its "monster" episodes, many plots were veiled commentaries of what was happening in the news. Such plotlines as nuclear doomsday, pollution of natural resources, foreign threat, and theft...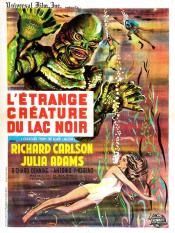 L'Étrange Créature du lac noir
,
Jack Arnold
, 1954
A scientific expedition searching for fossils along the Amazon River discover a prehistoric Gill-Man in the legendary Black Lagoon. The explorers capture the mysterious creature, but it breaks free. The Gill-Man returns to kidnap the lovely Kay, fiancée of one of the expedition, with whom it has fallen in love....
Le météore de la nuit
,
Jack Arnold
, 1953
...
Le monstre magnétique
,
Curt Siodmak
,
Herbert L Strock
(uncredited), 1953
Working for O.S.I., the Office of Scientific Investigation, A-Man agent Jeffrey Stewart and his partner Dan Forbes are sent to a local hardware store where they find a strong magnetic field has magnetized every metal item in the store. Investigating further, they eventually trace the source of the magnetism to an airborn flight carrying scientist Howard Denker, now dying of radiation poisoning, who has carted on board with him a new radioactive...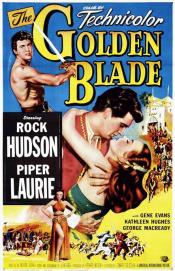 La légende de l'épée magique
,
Nathan Juran
, 1953
Harum (Rock Hudson) is a fearless man of the people who comes to Bagdad to avenge the murder of his father and meets Krairuzan (Piper Laurie), a princess disguised as a commoner, working against a plot by a band of evil schemers trying to do away with her father, the Caliph. She gives Harum a golden sword which, in his hands, makes him invincible. Harum uses the sword in the name of justice and is doing quite well until a duplicate sword is...