Filmography from : Richard Chamberlain
Actor :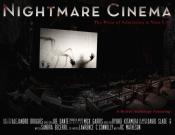 Nightmare Cinema
,
Alejandro Brugués
(segment 'The Thing in the Woods'),
Joe Dante
(segment 'Mirari'),
Mick Garris
(segments 'The Projectionist', 'Dead'),
Ryûhei Kitamura
(segment 'Mashit'),
David Slade
(segment 'This Way To Egress'), 2018
Five strangers converge at a haunted movie theater owned by The Projectionist (Mickey Rourke). Once inside, the audience members witness a series of screenings that shows them their deepest fears and darkest secrets over five tales....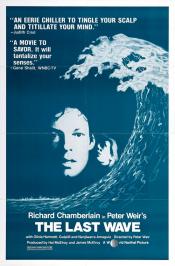 The Last Wave
,
Peter Weir
, 1977
A Sydney lawyer has more to worry about than higher-than-average rainfall when he is called upon to defend five Aboriginals in court. Determined to break their silence and discover the truth behind the hidden society he suspects lives in his city, the Lawyer is drawn further, and more intimately, into a prophesy that threatens a new Armageddon, wherein all the continent shall drown....