Filmography from : Richard Jaeckel
Actor :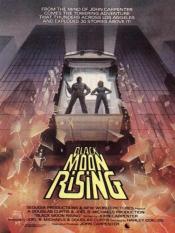 Sans issue
,
Harley Cokeliss
(as Harley Cokliss), 1986
ormer burglar Quint is forced by FBI-agent Johnson to steal a tape with incriminating evidence from a suspicious company. Unfortunately he is caught in the act by guard Ringer, a ruthless ex-colleague. Running from the scene, Quint hides the tape in the "Black Moon", a prototype super car made by inventor Earl Windom. Shortly thereafter, this car is stolen by Nina, who works for top car thief Ryland. Chased by Ringer and Johnson, both thinking...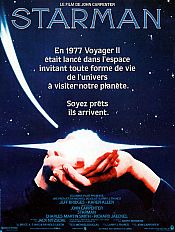 Starman
,
John Carpenter
, 1984
An alien takes the form of a young widow's husband and asks her to drive him from Wisconsin to Arizona. The government tries to stop them. ...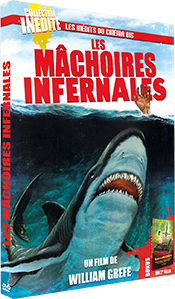 Les Mâchoires infernales
,
William Grefé
(as William Grefe'), 1976
A man accidentally learns that he has a mystical connection with sharks, and is given a strange medallion by a shaman. Becoming more and more alienated from normal society, he develops an ability to communicate with sharks telepathically, setting out to destroy anybody who harms sharks. People enter into his strange world to exploit his weird passion, and he uses the animals to gain revenge on anybody who double crosses him....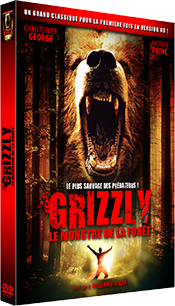 Grizzly, le monstre de la forêt
,
William Girdler
, 1976
A fifteen-foot grizzly bear figures out that humans make for a tasty treat. As a park ranger tries rallying his men to bring about the bear's capture or destruction, his efforts are thwarted by the introduction of dozens of drunken hunters into the area....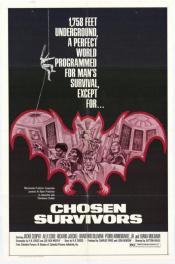 Chosen Survivors
,
Sutton Roley
, 1974
A group of diverse individuals are suddenly taken from their homes and flown via helicopter to a futuristic bomb shelter in the desert, nearly two miles below the surface of the Earth. There they learn that a nuclear holocaust is taking place and that they've been "chosen" by computer to survive in the shelter in order to continue the human race. The shelter is designed to allow the people to exist underground comfortably for years, but they are...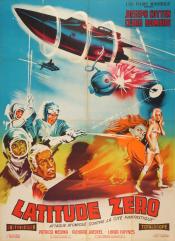 Latitude zéro
,
Ishirô Honda
, 1969
Discover the incredible world of tomorrow... 15 miles straight down at LATITUDE ZERO...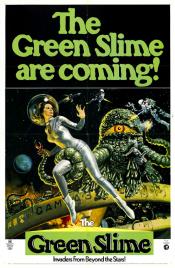 Bataille au-delà des étoiles
,
Kinji Fukasaku
, 1968
A giant asteroid is heading toward Earth so some astronauts disembark from a nearby space station to blow it up. The mission is successful, and they return to the station unknowingly bringing back a gooey green substance that mutates into one-eyed tentacled monsters that feed off electricity. Soon the station is crawling with them, and people are being zapped left and right! ...