Filmography from : Richard Kind
Actor :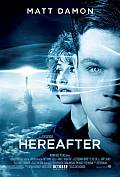 Hereafter
,
Clint Eastwood
, 2010
A drama centered on three people -- a blue-collar American, a French journalist and a London school boy -- who are touched by death in different ways. ...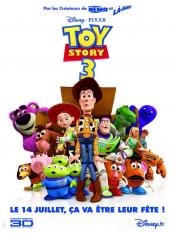 Toy Story 3
,
Lee Unkrich
, 2010
Woody, Buzz, and the rest of their toy-box friends are dumped in a day-care center after their owner, Andy, departs for college....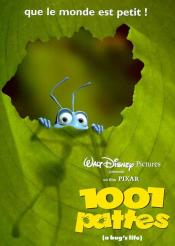 A Bug's Life
,
John Lasseter
,
Andrew Stanton
(co-director), 1998
Every year, a bunch of grasshoppers come to the anthill and eat what the ants have gathered for them. The "offering", as the ants call the ritual, is a part of their fate. One day in spring, when the offering's preparation has just been finished, Flik, unliked inventor ant, accidentally drops the whole offered seeds into the river. The grasshoppers come and give the ants a second chance to collect food until fall. Flik sets off to find bugs that...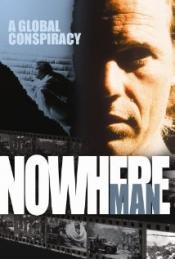 Nowhere Man
,
Steve Stafford
(4 episodes, 1996),
Ian Toynton
(3 episodes, 1995-1996),
James Whitmore Jr
(3 episodes, 1995-1996),
Michael Levine
(2 episodes, 1995-1996),
Tobe Hooper
(2 episodes, 1995),
Guy Magar
(2 episodes, 1995),
Thomas J Wright
(2 episodes, 1995),
Reza Badiyi
(2 episodes, 1996),
James Darren
(1 episode, 1995),
Tim Hunter
(1 episode, 1995),
Steven Robman
(1 episode, 1995),
Greg Beeman
(1 episode, 1996),
Mel Damski
(1 episode, 1996), 1996
Bruce Greenwood stars as documentary photographer Thomas Veil who, in the course of one evening, seemingly has his whole existence erased, in the compelling one-hour drama Nowhere Man. It appears as if some mysterious and powerful entity has coerced Veil's family and friends into cooperating in a clandestine plan to annul every trace of him. Veil is all alone with no option but to begin a desperate, dangerous quest to find out how and why this...
Stargate
,
Roland Emmerich
, 1994
Egyptologist Daniel Jackson is brought to an underground military base where he decodes the symbols on Egyptian cover stones as star constellations. That allows a alien device known as the Stargate to be opened and a team led by Air Force Colonel Jack' O' Neil and Jackson to travel across the known universe to a distant planet. Arriving on the planet, they find a culture ruled by someone pretending to be the Egyptian sun god Ra. Soon, Ra...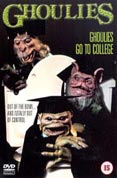 Ghoulies III: Ghoulies Go to College
,
John Carl Buechler
, 1990
...