Filmography from : Richard Morant
Actor :
Jack the Ripper
,
David Wickes
(2 episodes, 1988), 1988
A Scotland Yard police inspector, battling the booze, investigates the Jack the Ripper murders and discovers a conspiracy that leads all the way up to the queen....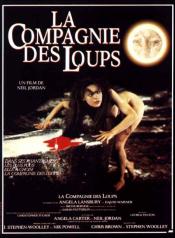 The Company of Wolves
,
Neil Jordan
, 1984
A bag full of symbolic folklore about werewolves, or, rather, their sexual connotation. Granny tells her granddaughter Rosaleen strange, disturbing tales about innocent maidens falling in love with handsome, heavily eyebrowed strangers with a smoldering look in their eyes; about sudden disappearances of spouses when the moon is round & the wolves are howling in the woods; about babies found inside stork eggs, in a stork nest high up a tree;...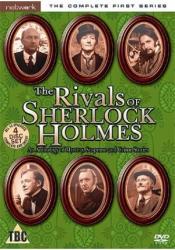 The Rivals of Sherlock Holmes
,
Jonathan Alwyn
(7 episodes, 1971-1973),
Alan Cooke
(3 episodes, 1971),
Jim Goddard
(3 episodes, 1971),
Graham Evans
(2 episodes, 1971-1973),
Derek Bennett
(2 episodes, 1973),
Reginald Collin
(2 episodes, 1973),
Bill Bain
(1 episode, 1971),
Piers Haggard
(1 episode, 1971),
Kim Mills
(1 episode, 1971),
Mike Vardy
(1 episode, 1971),
Peter Duguid
(1 episode, 1973),
Don Leaver
(1 episode, 1973),
Dennis Vance
(1 episode, 1973), 1973
This British TV series, shot almost entirely on videotape, dramatized short mystery fiction by authors who were contemporaries of Sir Arthur Conan Doyle. Many of these authors were virtually unknown to modern audiences, although all of the detectives portrayed had appeared in popular ongoing series of short stories or novels. "Rivals" featured the only dramatizations to date of such period characters as Jacques Futrelle's "The Thinking Machine"...