Filmography from : Richard P Rubinstein
Actor :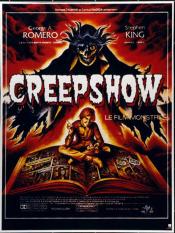 Creepshow
,
George A Romero
, 1982
Five tales of terror are presented. The first deals with a demented old man returning from the grave to get the Father's Day cake his murdering daughter never gave him. The second is about a not-too-bright farmer discovering a meteor that turns everything into plant-life. The third is about a vengeful husband burying his wife and her lover up to their necks on the beach. The fourth is about a creature that resides in a crate under the steps of a...
Knightriders
,
George A Romero
, 1981
A medieval reenactment troupe find it increasingly difficult to keep their family-like group together, with pressure from local law enforcement, interest from entertainment agents and a growing sense of delusional from their leader....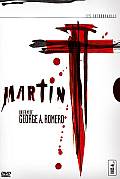 Martin
,
George A Romero
, 1976
George Romero does for vampires what he has already done to zombies - an intense and realistic treatment that follows the exploits of Martin, who claims to be 84 years old, and who certainly drinks human blood. The boy arrives in Pittsburg to stay with his uncle, who promises to save Martin's soul and destroy him once he is finished, but Martin's loneliness finds other means of release....