Filmography from : Richard Pearson
Actor :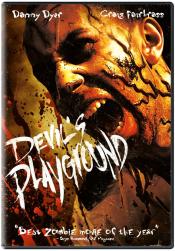 Devil's Playground
,
Mark McQueen
, 2010
As the world succumbs to a zombie apocalypse, Cole a hardened mercenary, is chasing the one person who can provide a cure. Not only to the plague but to Cole's own incumbent destiny. DEVIL'S PLAYGROUND is a cutting edge British horror film that features zombies portrayed by free runners for a terrifyingly authentic representation of the undead...
Men in Black II
,
Barry Sonnenfeld
, 2002
For Agent J, it is another day at the office, monitoring, licensing and policing all alien activity on Earth. One day, J receives a report of an unauthorized landing of an alien spacecraft near New York. It is an old enemy of MIB, a Kylothian named Surleena. Who is searching for a powerful artifact called The Light of Zartha. J investigates and quickly realizes he is going to need help. Unfortunately, the other MIB agents do not work up to par...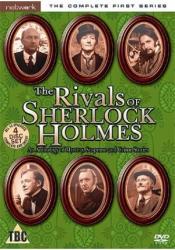 The Rivals of Sherlock Holmes
,
Jonathan Alwyn
(7 episodes, 1971-1973),
Alan Cooke
(3 episodes, 1971),
Jim Goddard
(3 episodes, 1971),
Graham Evans
(2 episodes, 1971-1973),
Derek Bennett
(2 episodes, 1973),
Reginald Collin
(2 episodes, 1973),
Bill Bain
(1 episode, 1971),
Piers Haggard
(1 episode, 1971),
Kim Mills
(1 episode, 1971),
Mike Vardy
(1 episode, 1971),
Peter Duguid
(1 episode, 1973),
Don Leaver
(1 episode, 1973),
Dennis Vance
(1 episode, 1973), 1973
This British TV series, shot almost entirely on videotape, dramatized short mystery fiction by authors who were contemporaries of Sir Arthur Conan Doyle. Many of these authors were virtually unknown to modern audiences, although all of the detectives portrayed had appeared in popular ongoing series of short stories or novels. "Rivals" featured the only dramatizations to date of such period characters as Jacques Futrelle's "The Thinking Machine"...