Filmography from : Richard Tucker
Actor :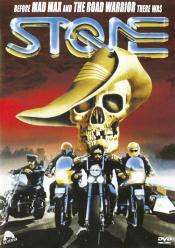 Stone
,
Sandy Harbutt
, 1974
Members of the Grave Diggers Motorcycle Club are being knocked off one by one, and someone needs to find out why! Sandy Harbutt's timeless Australian cult film about a bunch of renegades riding Kawasaki 900s....
Flash Gordon
,
Frederick Stephani
,
Ray Taylor
(uncredited), 1936
A rogue planet is 'rushing madly toward the earth.' Impending doom creates worldwide pandemonium. But maverick scientist Dr. Zarkov hopes to stay disaster by travelling to the new planet in his experimental rocket. Two chance-met strangers, athletic Flash Gordon and damsel in distress Dale Arden, go with him. Arrived, the trio find Mongo to be a planet of wonders, warring factions, and deadly perils, its orbit controlled by Emperor Ming who has...
The Black Camel
,
Hamilton MacFadden
(uncredited), 1931
Movie star Sheila Fayne is seeing wealthy Alan Jaynes while filming in Honolulu, Hawaii, but won't marry him without consulting famed psychic Tanaverro first. Tanaverro confronts her about the unsolved murder of fellow film star Denny Mayo three years earlier, and she decides to reject Jaynes' proposal. When Sheila is found shot to death in her beach-front pavilion, Charlie Chan of the Honolulu Police investigates....
The Bat Whispers
,
Roland West
, 1930
Despite advance warning to the police, who seal off the area, The Bat, a master criminal, steals a necklace from the safe in the house of a rich socialite. He leaves a note saying he is going to the country to give the police a rest. Pausing only to rob a bank at Oakdale, he proceeds to terrorise the occupants of a lonely country mansion, in a mixture of thrills, chills and laughs. At the end, an actor steps forward through a proscenium arch and...