Filmography from : Ricou Browning
Actor :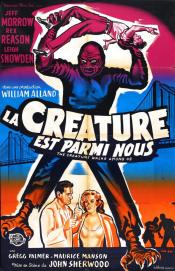 La créature est parmi nous
,
John Sherwood
, 1956
The wealthy Dr. William Barton organizes an expedition to the Florida Everglades with the scientists Dr. Thomas Morgan, Dr. Borg and Dr. Johnson to capture the Creature. They navigate in the ship of Capt. Stanley with Jed Grant and Dr. Barton's wife Marcia Barton joins the team. Dr. Barton is paranoid with the jealousy of Marcia and Jed is harassing her in the trip. They chase and capture the Creature that is totally burnt. Without breathing...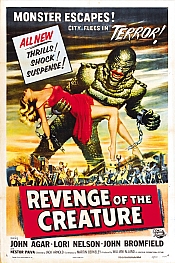 La Revanche de la créature
,
Jack Arnold
, 1955
Scientists re-discover Creature! Creature discovers lust! The "Creature From The Black Lagoon" is back and this time he's shipped to Marineland in (north) Florida for study. While in the aquarium he spies the love of his life. Naturally, the creature escapes in pursuit of beauty, down the St. Johns River, all the way to Jacksonville where he kidnaps his love from a downtown waterfront hotspot (dig the neon skyline in the background). ...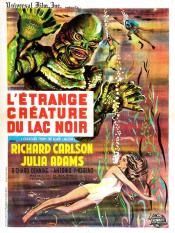 L'Étrange Créature du lac noir
,
Jack Arnold
, 1954
A scientific expedition searching for fossils along the Amazon River discover a prehistoric Gill-Man in the legendary Black Lagoon. The explorers capture the mysterious creature, but it breaks free. The Gill-Man returns to kidnap the lovely Kay, fiancée of one of the expedition, with whom it has fallen in love....