RINNE (2005)
INFO
| REVIEW(S) | PICTURES | NEWS | DVDS | VIDEOS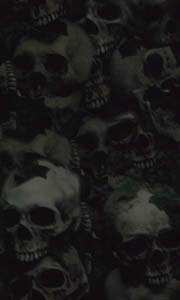 Nagisa Sugiura (Yuka) is a young Japanese actress who comes face to face with a slew of ghosts. These restless spirits begin to appear when she signs on to star in a horror film which tells the true story about a crazed, local professor whose murderous rampage at a hotel left 11 guests dead, including his young son and daughter. The movie is being filmed at the very site where the killings took place.
Original Title : RINNE
Director(s) :
Takashi Shimizu
Writer(s) : Takashi Shimizu, Masaki Adachi
Year : 2005
Country : Japan
Langage : Japanese
Coulor : Color
Ratio : 1.85 : 1
Sound : Dolby Digital
Aka(s) :
Rinne - Japan (original title)
Reincarnation - Italy (imdb display title) / USA (imdb display title)
Реинкарнация - Russia
Almas Reencarnadas - Brazil
J-Horror Theater Vol. 3 - International (series title) (English title)
La reencarnación - Argentina
Metempsyhosi - Greece (DVD title)
Réincarnation - France
Reinkarnáció - Hungary (imdb display title)
Reinkarnacja - Poland (imdb display title)
Actors :
Yûka - Nagisa Sugiura
Karina - Yayoi Kinoshita
Kippei Shiina - Ikuo Matsumura
Tetta Sugimoto - Tadashi Murakawa
Shun Oguri - Kazuya Omori
Marika Matsumoto - Yuka Morita
Mantarô Koichi - Yamanaka Producer
Atsushi Haruta - Norihasa Omori
Miki Sanjô - Ayumi Omori
Mao Sasaki - Chisato Omori
Hiroto Itô - Yuya Omori
Takako Fuji - Hotel Maid
Yasutoki Furuya
Tomoko Mochizuki
Hiroshi Okazaki
Tarô Suwa - Projectionist
Kiyoshi Kurosawa - professor Kawashima
Shôichirô Masumoto

No comments.
All informations are coming from http://www.imdb.com
This page has been seen 1875 times.