RINNE (2005)
INFO
| REVIEW(S) | PICTURES | NEWS | DVDS | VIDEOS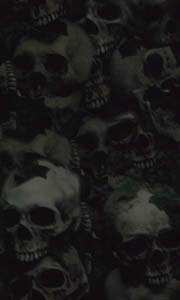 Nagisa Sugiura (Yuka) is a young Japanese actress who comes face to face with a slew of ghosts. These restless spirits begin to appear when she signs on to star in a horror film which tells the true story about a crazed, local professor whose murderous rampage at a hotel left 11 guests dead, including his young son and daughter. The movie is being filmed at the very site where the killings took place.
Original Title : RINNE
Director(s) :
Takashi Shimizu
Writer(s) : Takashi Shimizu, Masaki Adachi
Genre(s) : Horror | Mystery
Length : 96 min
Year : 2005
Country : Japan
Langage : Japanese
Coulor : Color
Ratio : 185 : 1
Sound : Dolby Digital
French Release : 2007-09-05
US Release : 2006-11-17
Aka(s) :
(original title) - Rinne
Argentina - La reencarnación
Brazil - Almas Reencarnadas
France - Réincarnation
Greece (DVD title) - Metempsyhosi
Hungary - Reinkarnáció
Italy - Reincarnation
Poland - Reinkarnacja
Russia - Реинкарнация
USA - Reincarnation
World-wide (English title) (series title) - J-Horror Theater Vol. 3
Actors :
 
Yûka Nagisa Sugiura
Karina Yayoi Kinoshita
Kippei Shîna Ikuo Matsumura
Tetta Sugimoto Tadashi Murakawa
Shun Oguri Kazuya Omori
Marika Matsumoto Yuka Morita
Mantarô Koichi Yamanaka Producer
Atsushi Haruta Norihasa Omori
Miki Sanjô Ayumi Omori
Mao Sasaki Chisato Omori
Hiroto Itô Yuya Omori
Takako Fuji Hotel Maid
Yasutoki Furuya
Tomoko Mochizuki
Hiroshi Okazaki
Tarô Suwa Projectionist
Kiyoshi Kurosawa professor Kawashima
Shôichirô Masumoto
No comments.
All informations are coming from http://www.imdb.com
This page has been seen 2017 times.