Filmography from : Rob Daly
Actor :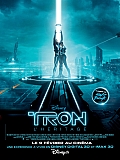 TRON : L'Héritage
,
Joseph Kosinski
, 2010
In the film, Sam Flynn (Hedlund), a rebellious 27-year-old, is haunted by the mysterious disappearance of his father Kevin Flynn (Bridges), a man once known as the world's leading video-game developer. When Sam investigates a strange signal sent from the old Flynn's Arcade—a signal that could only come from his father—he finds himself pulled into a digital world where Kevin has been trapped for 20 years. With the help of the fearless warrior...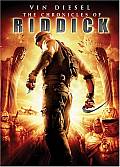 Les Chroniques de Riddick
,
David Twohy
, 2004
In this movie sequel, Vin Diesel returns as Riddick, an escaped convict with a price on his head. Riddick has been hiding on a snow planet for the last five years, when a group of mercenaries try to capture him. Riddick returns to the planet Helion, and finds out that his friend Jack, is in prison on Crematoria, a very hot planet. While on Helion, the planet is invaded by the Necromongers, led by Lord Marshal (Colm Feore), who wants to rule the...