Filmography from : Rob Riley
Actor :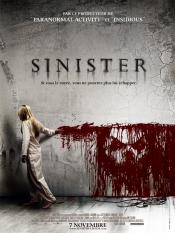 Sinister
,
Scott Derrickson
, 2012
Ethan Hawke plays a journalist who travels with his family around the country to investigate gruesome murders he turns into books. After he moves his family into a house where another family was murdered, the journo discovers found footage that unveils horrifying clues beyond what caused the original tragedy....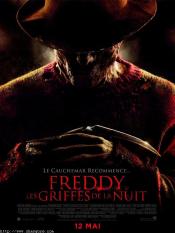 A Nightmare on Elm Street
,
Samuel Bayer
, 2010
Nancy, Kris, Quentin, Jesse, and Dean all live on Elm Street. At night they're all having the same dream -- of the same man, wearing a tattered red and green striped sweater, a beaten fedora half-concealing a disfigured face, and a gardener's glove with knives for fingers. And they're all hearing the same frightening voice... One by one he terrorizes them within the curved walls of their dreams, where the rules are his and the only way out is to...
Groundhog Day
,
Harold Ramis
, 1993
A weather man is reluctantly sent to cover a story about a weather forecasting "rat" (as he calls it). This is his fourth year on the story, and he makes no effort to hide his frustration. On awaking the 'following' day he discovers that it's Groundhog Day again, and again, and again. First he uses this to his advantage, then comes the realisation that he is doomed to spend the rest of eternity in the same place, seeing the same people do the...