Filmography from : Robert Prosky
Actor :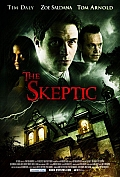 The Skeptic
,
Tennyson Bardwell
, 2009
After the mysterious death of his Aunt, a confirmed skeptic lawyer, Bryan Becket, dismisses reports that her house is haunted and moves in. Immediately occurrences begin he cannot explain. And beyond the occurrences there is something about the house which gnaws at Becket - some strange connection he senses he has with the house's past. Soon, the haunting turns personal, he hears voices suggesting clues to a deep mystery. He questions his...
Last Action Hero
,
John McTiernan
, 1993
A young movie fan gets thrown into the movie world of his favourite action film character. ...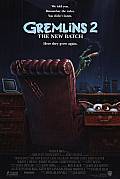 Gremlins 2 : La Nouvelle Génération
,
Joe Dante
,
Chuck Jones
(animation sequences) (uncredited), 1990
A few years after the incident in Gremlins, Billy and Kate have movied to New York where they work for media mogul Daniel Clamp. Meanwhile, Gizmo's former owner has just died and he's been captured for the genetics part of the Clamp building. A little while later, a certain someone gets wet, creates a new Gremlin species, and learns to finally fight back after years of abuse. And while Gizmo and the surviving humans fight back, the Gremlins and...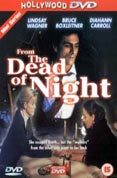 Retour de l'au-delà
,
Paul Wendkos
, 1989
...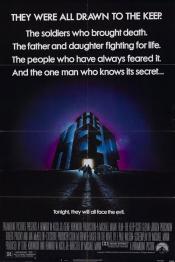 La Forteresse noire
,
Michael Mann
, 1983
Nazis are sent to guard an old, mysterious fortress in a Romanian pass. One of them mistakenly releases an unknown force trapped within the walls. A mysterious stranger senses this from his home in Greece and travels to the keep to vanquish the force. As soldiers are killed, a Jewish man and his daughter (who are both knowledgeable of the keep) are brought in to find out what is happening. ...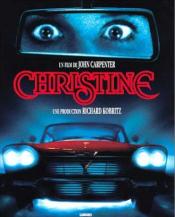 Christine
,
John Carpenter
, 1983
In 1957, in Detroit, a red Plymouth Fury is built and is the cause of two accidents, one of them fatal, still in the assembly line. Twenty-one years later, the outcast and bullied nerd Arnold "Arnie" Cunningham is getting a ride with his best and only friend Dennis Guilder and he sees the wrecked car for sale in a garden. Arnie immediately falls in love with the car. The car was given the name Christine by it's first owner. He brings the car to...