Filmography from : Robert Taylor
Actor :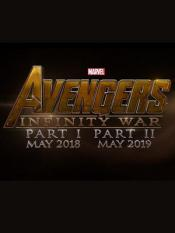 Untitled Avengers Movie
,
Anthony Russo
,
Joe Russo
, 2019
...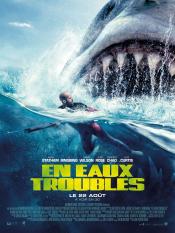 The Meg
,
Jon Turteltaub
, 2018
Five years ago, expert sea diver and Naval Captain Jonas Taylor encountered an unknown danger in the unexplored recesses of the Mariana Trench that forced him to abort his mission and abandon half his crew. Though the tragic incident earned him a dishonorable discharge, what ultimately cost him his career, his marriage and any semblance of honor was his unsupported and incredulous claims of what caused it - an attack on his vessel by a mammoth,...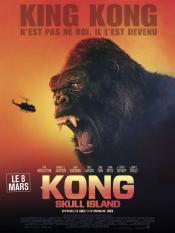 Kong: Skull Island
,
Jordan Vogt-Roberts
, 2017
An action/adventure story centered on King Kong's origins....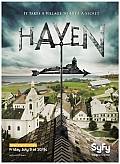 Haven
,
Shawn Piller
(13 episodes, 2011-2015),
TW Peacocke
(10 episodes, 2010-2015),
Lee Rose
(9 episodes, 2010-2015),
Robert Lieberman
(6 episodes, 2010-2014),
Rick Bota
(5 episodes, 2013-2015),
Tim Southam
(3 episodes, 2010-2011),
Stephen Reynolds
(3 episodes, 2011-2013),
Paul Fox
(3 episodes, 2012-2013),
Grant Harvey
(3 episodes, 2013-2014),
Jeff Renfroe
(3 episodes, 2013-2014),
Fred Gerber
(2 episodes, 2010-2011),
Rachel Talalay
(2 episodes, 2010),
Jason Priestley
(2 episodes, 2011-2012),
Sudz Sutherland
(2 episodes, 2015),
Ken Girotti
(1 episode, 2010),
Adam Kane
(1 episode, 2010),
Mike Rohl
(1 episode, 2010),
Rick Rosenthal
(1 episode, 2010),
Keith Samples
(1 episode, 2010),
Paolo Barzman
(1 episode, 2011),
Lynne Stopkewich
(1 episode, 2011),
Steven A Adelson
(1 episode, 2012),
Nisha Ganatra
(1 episode, 2012),
Mairzee Almas
(1 episode, 2013),
Lucas Bryant
(1 episode, 2015),
Colin Ferguson
(1 episode, 2015), 2015
A shrewd FBI agent with a lost past who arrives in the small town of Haven, Maine, to solve the murder of a local ex-con only to discover that the curious enclave is a longtime refuge for people with supernatural powers that holds a lot of secrets, including to her own past....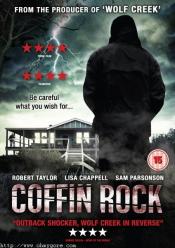 Coffin Rock
,
Rupert Glasson
, 2009
This tense psychological thriller tells the story of a woman unable to conceive a child with her husband, despite years of trying. In a desperate and drunken mistake, she sleeps with a young stranger. Determined to prove his paternity, his intentions soon become terrifyingly psychotic and the young woman finds herself at the centre of a psychological and brutally physical battle which she must win if she is to survive and have the family she...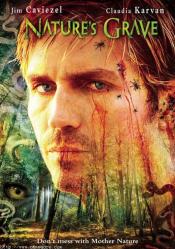 Long Weekend
,
Jamie Blanks
, 2008
Attempting to resurrect their failing marriage, a couple sets out on a camping trip to a deserted stretch of the Australian coastline. They are a careless couple, littering the countryside with garbage. Their callous disregard for the environment soon becomes apparent when animals start to seek vengeance…...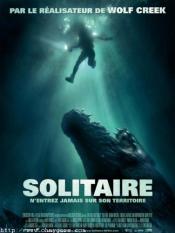 Rogue
,
Greg McLean
, 2007
An idyllic wildlife cruise disintegrates into terror when a party of tourists are stalked by a massive man-eating crocodile. Pete McKell, a cynical American travel writer, joins a disparate group of holiday-makers on a river cruise through the waters of Kakadu National Park. Initially Pete clashes with their tour captain, Kate, a feisty young woman who assumes he is just another 'city-slicker' in search of a quick thrill. After an uneventful day...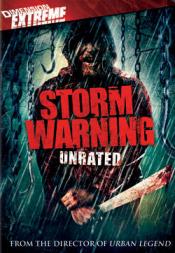 Storm Warning
,
Jamie Blanks
, 2007
...
The Matrix
,
Lana Wachowski
(as The Wachowski Brothers),
Lilly Wachowski
(as The Wachowski Brothers), 1999
...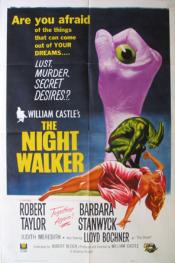 The Night Walker
,
William Castle
, 1964
A woman is haunted by recurring nightmares, which seem to be instigated by her late husband who supposedly was killed in a fire....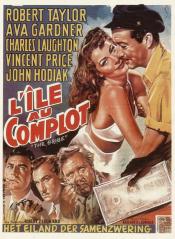 The Bribe
,
Robert Z Leonard
,
Vincente Minnelli
(uncredited), 1949
Federal agent Rigby, in Central America to trace stolen plane engines, falls for the gorgeous wife of the chief suspect....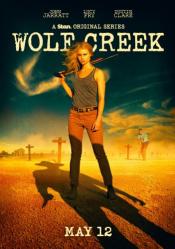 Wolf Creek
,
Tony Tilse
(5 episodes, 2016),
Greg McLean
(3 episodes, 2016-2017),
Geoff Bennett
(2 episodes, 2017),
Kieran Darcy-Smith
(2 episodes, 2017), 6
An anthology series which centers on different characters being targeted by crazed serial killer Mick Taylor in the Australian outback....