Filmography from : Robert Webber
Actor :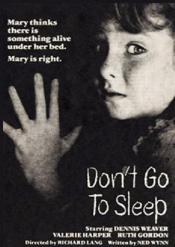 Don't Go to Sleep
,
Richard Lang
, 1982
A young girl (Mary) and her family move into a new home along with her Grandmother. The Family have recently been recovering from the loss of their daughter (Jennifer). The family Members are; The mother- Laura, The father-Philip, The little Girl- Mary, The little Boy- Kevin and their Grandmother. ...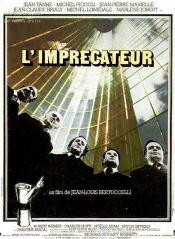 L'imprécateur
,
Jean-Louis Bertuccelli
, 1977
...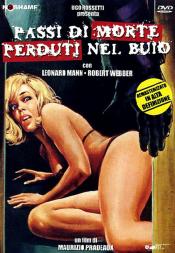 Passi di morte perduti nel buio
,
Maurizio Pradeaux
, 1977
An Italian reporter is travelling on the Instabul-Athens train. A woman is murdered with the reporter's letter-opener so that makes him the main suspect. With the help of his Swedish girlfriend he starts investigating in order to prove his innocence....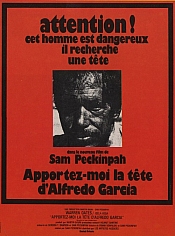 Bring Me the Head of Alfredo Garcia
,
Sam Peckinpah
, 1974
A family scandal causes a wealthy and powerful Mexican rancher to make the pronouncement--'Bring me the head of Alfredo Garcia!' Two of the bounty-hunters thus dispatched encounter a local piano-player in their hunt for information. The piano-player does a little investigating on his own and finds out that his girlfriend knows of Garcia's death and last resting place. Thinking that he can make some easy money and gain financial security for he...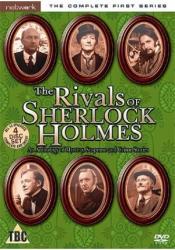 The Rivals of Sherlock Holmes
,
Jonathan Alwyn
(7 episodes, 1971-1973),
Alan Cooke
(3 episodes, 1971),
Jim Goddard
(3 episodes, 1971),
Graham Evans
(2 episodes, 1971-1973),
Derek Bennett
(2 episodes, 1973),
Reginald Collin
(2 episodes, 1973),
Bill Bain
(1 episode, 1971),
Piers Haggard
(1 episode, 1971),
Kim Mills
(1 episode, 1971),
Mike Vardy
(1 episode, 1971),
Peter Duguid
(1 episode, 1973),
Don Leaver
(1 episode, 1973),
Dennis Vance
(1 episode, 1973), 1973
This British TV series, shot almost entirely on videotape, dramatized short mystery fiction by authors who were contemporaries of Sir Arthur Conan Doyle. Many of these authors were virtually unknown to modern audiences, although all of the detectives portrayed had appeared in popular ongoing series of short stories or novels. "Rivals" featured the only dramatizations to date of such period characters as Jacques Futrelle's "The Thinking Machine"...