Filmography from : Robin Askwith
Actor :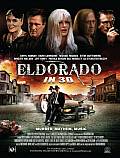 Eldorado
,
Richard Driscoll
, 2012
The Stranger, a tall striking creature dressed in white sets into motions a series of events whilst reciting the Edgar Allen Poe Poem "Eldorado", which will have an effect on those heading towards the mythical city. The evening was going to be a normal Blues Brothers tribute gig for Oliver and Stanley Rosenblum, The Jews Brothers at a local Bar Mitzvah, but things were not going to go to plan for Stan and Ollie. After being wrongly sent to...
La Griffe de Frankenstein
,
Antony Balch
, 1973
A young singer from a very seventies band decides he needs a vacation, so he travels to a creepy mansion in the heart of rural England to have all his inhibitions removed. He meets up with a sweet innocent girl who is travelling there to meet her aunt, who turns out to be a nasty matron type person. Eventually, they arrive to discover nearly all the other hospital inhabitants to be under some kind of mind control, with big scars on their heads....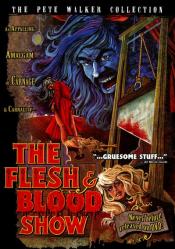 Le rideau de la mort
,
Pete Walker
, 1972
Actors rehearsing a show at a mysterious seaside theater are being killed off by an unknown maniac....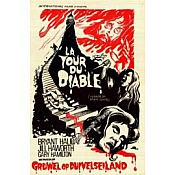 La Tour du diable
,
Jim O'Connolly
, 1972
Some experienced and accustomed archeologists are searching for an old and mystic Phoenician treasure. But they get surprised by a series of mysterical assassinations......