Filmography from : Rocco Lerro
Actor :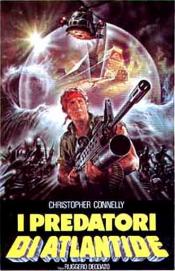 I predatori di Atlantide
,
Ruggero Deodato
(as Roger Franklin in US Credits), 1983
A team of scientists working to raise a sunken Russian nuclear submarine on an ocean platform off the coast of Miami, Florida, unearth an ancient Atlantean relic from the sea floor and bring in an expert to make some sense of it. But while attempting to raise the sub, radioactive leakage from its missles triggers the re-emergence of Atlantis, and the resulting tidal wave destroys the platform and leaves only a small group of survivors. Rescued...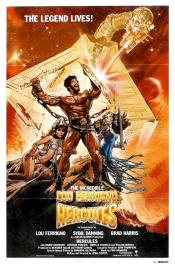 Hercules
,
Luigi Cozzi
(as Lewis Coates), 1983
The story of the Greek mythological figure, updated in this 80's version....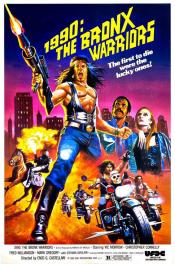 1990: I guerrieri del Bronx
,
Enzo G Castellari
, 1982
In a post-apocalyptic New York City, a policeman infiltrates the Bronx, which has become a battleground for several murderous street gangs....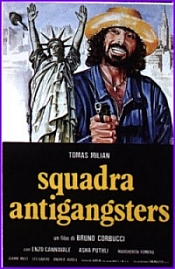 Squadra antigangsters
,
Bruno Corbucci
, 1979
...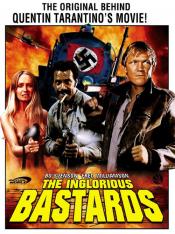 Quel maledetto treno blindato
,
Enzo G Castellari
, 1978
Set in Europe during WWII, a group of American soldiers are in the process of being shipped off to military prison for a variety of infractions, ranging from desertion to murder. While they're being transported, a German artillery attack hits the convoy, killing the MPs and enabling four of the prisoners to escape. The group decides their best bet is to head to neutral Switzerland where they can avoid the fighting and prison. As they make their...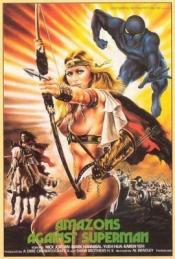 Superuomini, superdonne, superbotte
,
Alfonso Brescia
(as Al Bradley), 1974
Three men with supernatural powers interfere in a tribal warfare to prevent evil Amazons destroying the inhabitants of a village....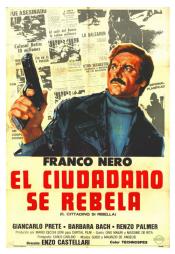 Il cittadino si ribella
,
Enzo G Castellari
, 1974
Carlo Antonelli, an engineer from Genoa, gets mugged and decides to take justice into his own hands. At first the muggers seem to get the upper hand, but then he's helped by Tommy, a young robber who takes his side....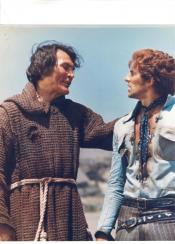 Tedeum
,
Enzo G Castellari
, 1972
...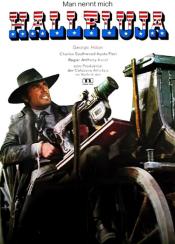 Testa t'ammazzo, croce... sei morto - Mi chiamano Alleluja
,
Giuliano Carnimeo
(as Anthony Ascott), 1971
...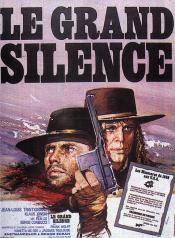 Il grande silenzio
,
Sergio Corbucci
, 1968
Bounty killers led by Loco prey on outlaws hiding out in the snowbound Nevada mountains. After Pauline's husband becomes Loco's latest victim, she hires a gunman for revenge; Silence, mute since his throat was cut as a child ...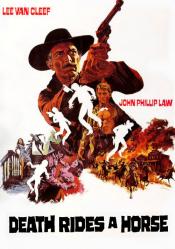 Da uomo a uomo
,
Giulio Petroni
, 1967
As a child, Bill witnesses the murder of his family by four robbers. Fifteen years later, he embarks on his revenge. During his quest, he crosses paths with Ryan, an ex-con who wants the money the robbers owe him....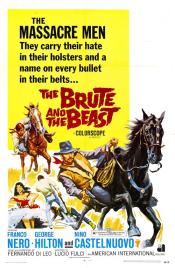 Le colt cantarono la morte e fu... tempo di massacro
,
Lucio Fulci
, 1966
In 1866 New Mexico, Tom Corbett is a prospector who is called back to his hometown in Laramie Town, Texas at the bequest of a old family friend. Tom arrives in the town to see it under the control of a ruthless and greedy gangster named Jason Scott, who's psychotic and murder-crazed son, Junior Scott, runs it with fear with a posse of thugs who kill anyone who protests their business tactics. Tom finds his brother Jeff, a drunkard looked after...