Filmography from : Romano Orzari
Actor :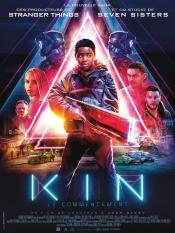 Kin
,
Jonathan Baker
,
Josh Baker
, 2018
Chased by a vengeful criminal, the feds and a gang of otherworldly soldiers, a recently released ex-con and his adopted teenage brother are forced to go on the run with a weapon of mysterious origin as their only protection....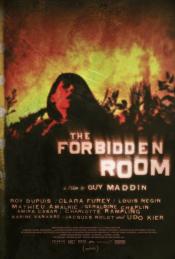 The Forbidden Room
,
Guy Maddin
,
Evan Johnson
(co-director), 2015
A never-before-seen woodsman mysteriously appears aboard a submarine that's been trapped deep under water for months with an unstable cargo. As the terrified crew make their way through the corridors of the doomed vessel, they find themselves on a voyage into the origins of their darkest fears. ...
Turbo Kid
,
François Simard
,
Anouk Whissell
,
Yoann-Karl Whissell
, 2015
...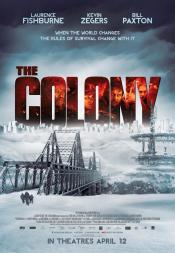 The Colony
,
Jeff Renfroe
, 2013
Beneath the icy surface, survivors of Colony Seven struggle as food supplies dwindle and temperatures continue to drop. Plagued by illness and internal conflict, the colonists suspect the worst when they mysteriously lose contact with Colony Five – the only other known settlement. Sam, a strong-willed mechanic with a tragic past, joins a team headed up by Briggs on a dangerous expedition to find out what happened. After a hellish trek, they...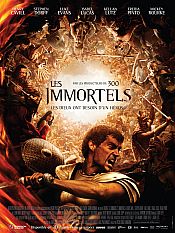 Immortals
,
Tarsem Singh
(as Tarsem Singh Dhandwar), 2011
As a power-mad king razes ancient Greece in search of a legendary weapon, a heroic young villager rises up against him in a thrilling quest as timeless as it is powerful. The brutal and bloodthirsty King Hyperion (Mickey Rourke) and his murderous Heraklion army are rampaging across Greece in search of the long lost Bow of Epirus. With the invincible Bow, the king will be able to overthrow the Gods of Olympus and become the undisputed master...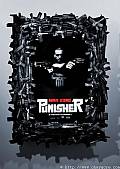 Punisher: War Zone
,
Lexi Alexander
, 2008
Infamous vigilante, anti-hero Frank Castle (Ray Stevenson) is six years into his vengeance driven zeal as the Punisher when he brutally assaults a "beat the rap" party for notorious mob boss Gaitano Cesare. During the course of the massacre, he hideously disfigures overeager gangster Billy Russoti (Dominic West) and murders a mafia lackey who turns out to be an undercover FBI agent. Agent Paul Budiansky (Colin Salmon), the ex-partner of the...