Filmography from : Ron Jeremy
Actor :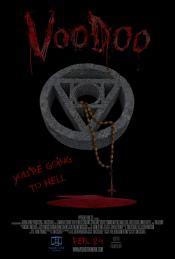 VooDoo
,
Tom Costabile
, 2017
When Dani, an innocent southern girl, vacations to Los Angeles to evade her increasingly complicated life, she learns that escaping her past isn't as easy as she hoped....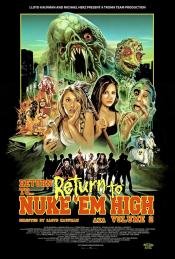 Return to Return to Nuke 'Em High Aka Vol. 2
,
Lloyd Kaufman
, 2017
Return to Nuke 'Em High: Volume 2 is the continuation of Lloyd Kaufman's inspired two-part indie event film. Lauren and Chrissy, two lesbian lovers, must face and defeat the most corrupt and evil forces ever to descend upon Tromaville... and the world!...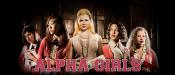 Alpha Girls
,
Tony Trov
(co-director),
Johnny Zito
(co-director), 2013
Alpha Beta house is the oldest and most elite sorority in the world. Some of the most influential politicians, celebrities and scientists are Alpha Girl alumni. After performing long hidden rituals, some of the sisters suspect that their good fortune is tainted by demonic evil. They quickly realize firsthand that the consequences of their curiosity are much more gruesome than any of them could have possibly imagined....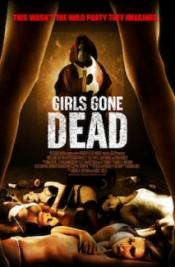 Girls Gone Dead
,
Michael Hoffman Jr
(co-director),
Aaron T Wells
(co-director), 2012
Six former cheerleaders decide to spend their first college spring break partying at Manatee Creek, but the weekend turns deadly when a killer armed with a battle axe is let loose. ...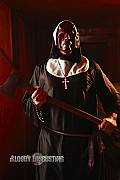 Bloody Bloody Bible Camp
,
Vito Trabucco
, 2012
...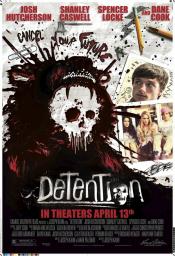 Detention
,
Joseph Kahn
, 2011
The film follows a 17-year-old who is given detention on the night of her prom. Over the course of the night her friends are murdered by a fictional horror movie icon. It's said to be in the vein of Scream with elements of Back to the Future (time travel is involved) and classic John Hughes teen films from the 80's....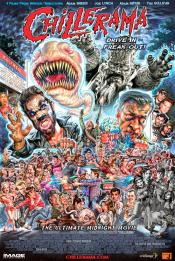 Chillerama
,
Adam Green
(segment 'The Diary Of Anne Frankenstein'),
Joe Lynch
(segment 'Zom-B-Movie'),
Bear McCreary
(segment 'I Don't Want to Die a Virgin'),
Adam Rifkin
(segment 'Wadzilla'),
Tim Sullivan
(segment 'I was a Teenage Werebear'), 2011
It's the closing night at the last drive-in theater in America and Cecil B. Kaufman has planned the ultimate marathon of lost film prints to unleash upon his faithful cinephile patrons. Four films so rare that they have never been exhibited publicly on American soil until this very night! With titles like Wadzilla, I Was A Teenage Werebear, The Diary of Anne Frankenstein, and Zom-B-Movie, Chillerama not only celebrates the golden age of drive-in...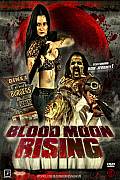 Blood Moon Rising
,
Brian Skiba
, 2009
Since 1889 cursed lovers Tristan and Rachel have roamed the Earth looking for a way to end their misery as a vampire and werewolf. Only during an eclipsed blood moon can they see each other's human forms renewing their love. In the year 1969 they put an end to their agony only to have it soiled by Tristans jealous wife and daughter of the Devil, Lucy. Back from the grave and still hot from hell, her plan goes beyond revenge. She seeks to rule...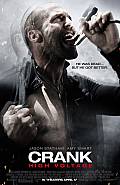 Hyper Tension 2
,
Mark Neveldine
(as Neveldine),
Brian Taylor
(as Taylor), 2009
In this high-octane sequel, hitman Chev Chelios' (Statham) launches himself on an electrifying chase through Los Angeles in pursuit of the Chinese mobster who has stolen his nearly indestructible heart. CRANK: HIGH VOLTAGE is written and directed by Neveldine/Taylor, the duo behind the 2006 hit film CRANK, and the upcoming GAME starring Gerard Butler. Jason Statham (THE TRANSPORTER, THE BANK JOB) returns to star as hitman Chev Chelios....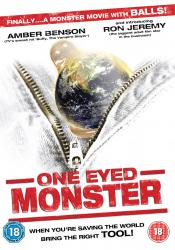 One-Eyed Monster
,
Adam Fields
, 2008
In February 2007, ten people went to the remote mountains of Northern California to shoot an adult movie. What happened next was something no one expected, but everyone saw coming. Amber Benson, Charles Napier, and Ron Jeremy star in an homage to "Alien", "The Thing", and porn....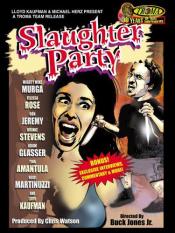 Slaughter Party
,
Fred Rosenberg
(as Buck Jones Jr), 2006
...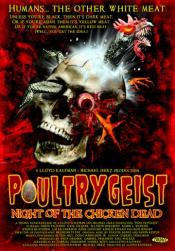 Poultrygeist: Night of the Chicken Dead
,
Lloyd Kaufman
, 2006
...
Curse of Pirate Death
,
Dennis Devine
, 2006
...
Dead Meat
,
Philip Cruz
, 2005
...
The Witch's Sabbath
,
Jeff Leroy
, 2005
...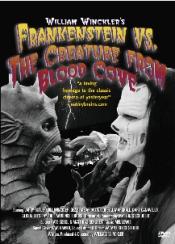 Frankenstein vs. the Creature from Blood Cove
,
William Winckler
, 2005
...
Tales from the Crapper
,
Gabriel Friedman
(as Flabe Griedman),
Chad Ferrin
(space crash segment),
Dave Paiko
(segment 'Soul Stripper') (as David Paiko),
Brian Spitz
(segment 'Freeride'),
Lloyd Kaufman
(uncredited), 2004
...
Zombiegeddon
,
Chris Watson
, 2003
...
Parts of the Family
,
Léon Paul De Bruyn
, 2003
...
Death Factory
,
Brad Sykes
, 2002
...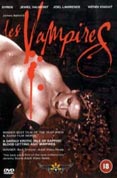 Vampires, les suceuses de la nuit
,
James Avalon
, 2000
...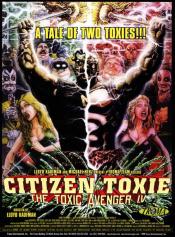 Citizen Toxie: The Toxic Avenger IV
,
Lloyd Kaufman
, 2000
...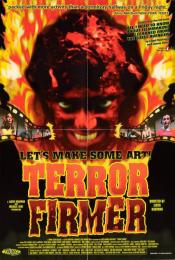 Terror Firmer
,
Lloyd Kaufman
, 1999
A homicidal maniac is on the loose in the city and the low budget film crew on a Troma movie have the power to stop them....
They Bite
,
Brett Piper
, 1996
...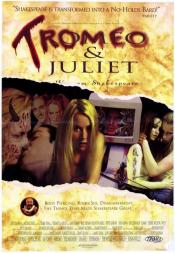 Tromeo and Juliet
,
Lloyd Kaufman
, 1996
A modern, punk adaptation of Shakespeare's classic. Told irreverently, this film attempts to impact the viewer in the same way theatre-goers were effected in Shakespeare's time. Bawdy, Violent, Humorous, and Romantic....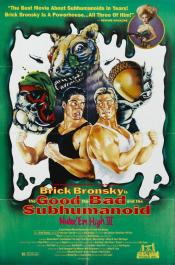 Atomic College 3
,
Eric Louzil
, 1994
The third installment in the Class of Nuke 'em High series takes up where part 2 left off. A giant mutant squirrel has destroyed the Tromaville power plant and Roger Smith has saved the day. This one begins as Roger's twin sons Adlai and Dick are born. Dick is stolen at the hospital and Roger only knows that his one son Adlai exists. Dick is raised by thugs and is taught to be evil while Adlai is taught to be good and peaceful. The evil Dr....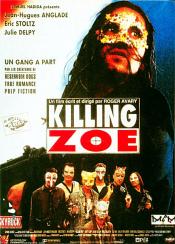 Killing Zoe
,
Roger Avary
, 1993
Zed has only just arrived in the beautiful Paris and already he's up to no good. Having just slept with a call girl, he spends a night on the town with his dangerous friends. They all decide to rob a bank the following day. There's only one problem: Zed's call-girl, Zoe, just happens to work at the bank which is to be robbed!...
Le parrain, 3e partie
,
Francis Ford Coppola
, 1990
...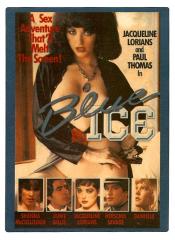 Blue Ice
,
Phillip Marshak
(as Phil Marshak), 1985
A private detective is hired to find an ancient book. What he doesn't know is that the book has the power to turn any woman into a nymphomaniac, and that a group of Nazi scientists--who fled to the US after World War II--also want the book, and will do anything to get it....

S.O.S fantômes
,
Ivan Reitman
, 1984
Three odd-ball scientists get kicked out of their cushy positions at a university in New York City where they studied the occult. They decide to set up shop in an old firehouse and become Ghostbusters, trapping pesky ghosts, spirits, haunts, and poltergeists for money. They wise-crack their way through the city, and stumble upon a gateway to another dimension, one which will release untold evil upon the city. The Ghostbusters are called on to...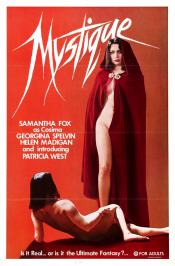 Mystique
,
Roberta Findlay
(as Robert W Norman), 1979
Is It Real... or is it the Ultimate Fantasy?......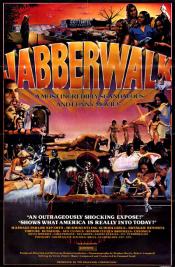 L'Amérique interdite
,
Romano Vanderbes
, 1977
Inspired by shock-documentaries like Mondo Cane, this film looks at the wilder side of life in America. Starting off with the bloodier side of the American car culture by showing a series of crashes at race events, the film then goes on to lesser-known sexual practices. Included among these is a porno movie award show, a nude beauty contest, a sex therapy session, and a detailed explanation of where dildos come from....