Filmography from : Rootie J Boyd
Actor :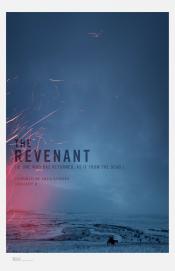 The Revenant
,
Alejandro G Iñárritu
, 2015
Deep in the uncharted American wilderness, trapper Hugh Glass (Leonardo DiCaprio) is severely injured and left for dead by a traitorous member of his team, John Fitzgerald (Tom Hardy). With sheer will as his only weapon, Glass must navigate a hostile environment, a brutal winter, and warring Native American tribes in relentless quest to survive and exact vengeance on Fitzgerald....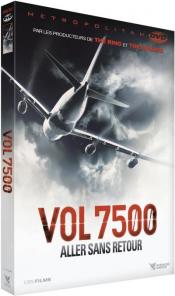 Vol 7500: aller sans retour
,
Takashi Shimizu
, 2014
On May 12th, Vista Pacific Flight 7500 departs Los Angeles International Airport bound for Tokyo. The take-off is routine but what transpires over the next ten hours is anything but ordinary. As the overnight flight makes its way over the Pacific Ocean, the passengers encounter what appears to be a supernatural force in the cabin. ...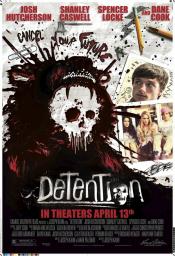 Detention
,
Joseph Kahn
, 2011
The film follows a 17-year-old who is given detention on the night of her prom. Over the course of the night her friends are murdered by a fictional horror movie icon. It's said to be in the vein of Scream with elements of Back to the Future (time travel is involved) and classic John Hughes teen films from the 80's....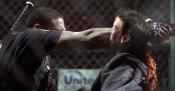 Death Valley
,
Drew Daywalt
(3 episodes, 2011),
Austin Reading
(3 episodes, 2011),
Jordan Vogt-Roberts
(3 episodes, 2011),
Eric Appel
(2 episodes, 2011),
Peter Lauer
(1 episode, 2011), 2011
A year ago, vampires, werewolves and zombies mysteriously descended upon the streets of California's San Fernando Valley. Death Valley is the dark comedy that follows the cops that capture the monsters, and the camera crew that captures the cops. Follow the horrific yet comedic exploits of the newly formed Undead Task Force (UTF), a division of the LAPD created to combat the emergence of monsters in the San Fernando Valley. Death Valley...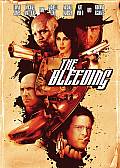 The Bleeding
,
Charlie Picerni
, 2009
Surrounded by carnage, slaughter, brutal crashes and total mayhem, Shawn Black is in a race to save the world from pure evil. ...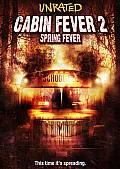 Cabin Fever 2: Spring Fever
,
Ti West
, 2009
A high school prom faces a deadly threat: a flesh-eating virus that spreads via a popular brand of bottled water....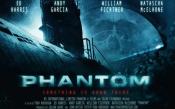 Phantom
,
Todd Robinson
, 0
Suspicion between the superpowers is at its peak, and the Americans are staging a mass Naval exercise in the Pacific. To observe the maneuvers, submarine Captain Dmitri Zubov, an experienced sailor but a man troubled by a past he struggles to live with, sets sail on what is the final mission of Soviet submarine B756. Armed with multiple torpedoes and a single tactical nuclear ballistic missile, the sub is also fitted with a cloaking device that...