Filmography from : Rosalba Neri
Actor :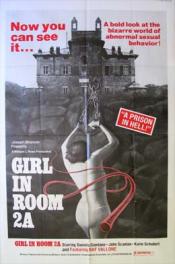 La casa della paura
,
William Rose
,
Dick Randall
(uncredited), 1974
A sadistic killer cult kidnaps and sacrifices beautiful women. A young girl, just paroled from prison, moves into a strange house and appears to be the cult's next victim....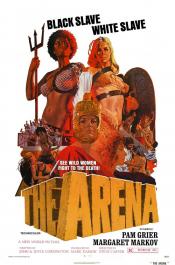 The Arena
,
Steve Carver
(english version), 1974
Two thousand years ago, the people of Rome are so blasée, so used to violence, that entertaining them becomes a political problem. Someone suggests, after a hectic girl fight in a kitchen between a Nubian and a Viking slave, as a joke, that they should fight in the arena, instead of male gladiators. The idea is approved, though - and a female "Spartacus" theme follows. ...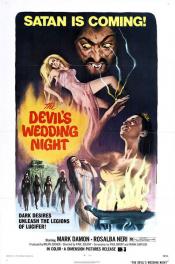 Il plenilunio delle vergini
,
Luigi Batzella
(as Paul Solvay),
Joe D'Amato
(co-director) (uncredited), 1973
Lady Dracula uses Dracula's ring to lure beautiful girls to her castle, where she murders them so she can bathe in their blood....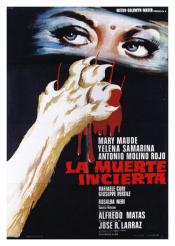 La muerte incierta
,
José Ramón Larraz
(as José R Larraz), 1973
A planter who lives with his son in a remote area of India, has an affair with a native girl. On a trip to England he remarries and the native girl commits suicide. On his return he is seized by a superstitious fear, and his wife and son become attracted to each other....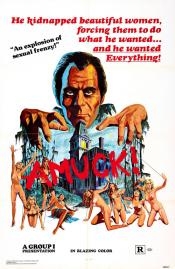 Alla ricerca del piacere
,
Silvio Amadio
, 1972
Greta Franklin, a beautiful American blonde, arrives on an island near Venice and rings the door-bell of Richard Stuart, a famous novelist who lives in a beautiful house with his wife Elonora. She manages to be hired as Richard's new secretary, the former one having disappeared without a trace. What Richard and Eleonora do not know - yet- is that Greta has a secret motive for taking the job: not only did she know Sally, her predecessor, but she...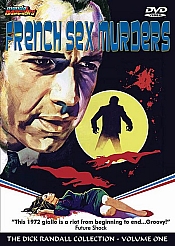 Casa d'appuntamento
,
Ferdinando Merighi
(as FL Morris), 1972
...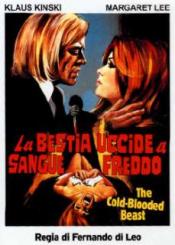 La bestia uccide a sangue freddo
,
Fernando Di Leo
, 1971
A masked killer stalks an institution for mentally disturbed rich women....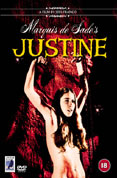 Marquis de Sade: Justine
,
Jesús Franco
(as Jess Franco), 1969
...
Der heiße Tod
,
Jesús Franco
(as Jess Franco), 1969
...
The Castle of Fu Manchu
,
Jesús Franco
(as Jess Franco), 1969
The evil mastermind Fu Manchu plots his latest scheme to basically freeze over the Earth's oceans with his diabolical new device. Opposing him is his arch-nemesis, Interpol's very British Dr. Nayland Smith....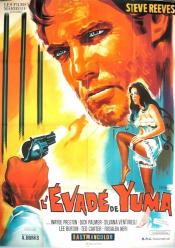 Vivo per la tua morte
,
Camillo Bazzoni
(as Alex Burks), 1968
Mike Sturges and his younger brother, Roy, are sentenced to Yuma Penitentiary on a trumped-up train robbery charge. Both endure cruel treatment before Mike escapes to extract revenge on their enemies. ...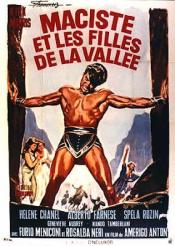 La valle dell'eco tonante
,
Tanio Boccia
(as Amerigo Anton), 1964
A fabulous land of green pastures is protected from invasion by the mysterious Valley of the Thundering Echo. Queen Farida draws together the desert tribes to conquer the land, even though a prophecy has promised the land to the Gameli tribe. The Gameli journey to the Silver Temple, where the High Priest summons the legendary Maciste from the mountain rock to defeat their enemies and guide them to their promised land....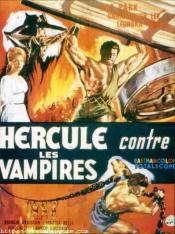 Ercole al centro della Terra
,
Mario Bava
, 1961
Upon his return from battle in the previous film, the great warrior Hercules learns that his lover, Daianara, has lost her senses. Acording of the oracle Medea, Dianara's only hope is the Stone of Forgetfulness which lies deep in the realm of Hades. Hercules, with two companions, Theseus and Telemachus, embarks on a dangerous quest for the stone, while he is unaware that Dianara's guardian, King Lico, is the one responsible for her condition and...