Filmography from : Ryan Scott Thomas
Actor :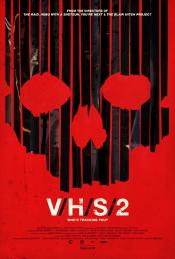 V/H/S/2
,
Simon Barrett
(segment 'Tape 49'),
Jason Eisener
(segment 'Slumber Party Alien Abduction'),
Gareth Evans
(segment 'Safe Haven') (as Gareth Huw Evans),
Gregg Hale
(segment 'A Ride in the Park'),
Eduardo Sánchez
(segment 'A Ride in the Park') (as Edúardo Sanchez),
Timo Tjahjanto
(segment 'Safe Haven'),
Adam Wingard
(segment 'Phase I Clinical Trials'), 2013
Searching for a missing student, two private investigators break into his house and find collection of VHS tapes. Viewing the horrific contents of each cassette, they realize there may be dark motives behind the student's disappearance....

Witch's Brew
,
Chris LaMartina
, 2011
When two micro-brewers screw over the town witch, she curses their latest batch of beer. From that point on, everyone who drinks it suffers a gruesome ironic death....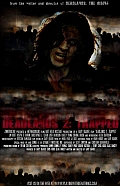 Deadlands 2: Trapped
,
Gary Ugarek
, 2008
...
Grave Mistakes
,
Chris LaMartina
, 2008
When a grave robber tries to barter with an eccentric antiques dealer, the two trade stories rather than goods. Tales of zombies, vampires, and ghosts are told upstairs while an unspeakable horror waits in the basement. In the tradition of Creepshow and Tales from the Darkside, Grave Mistakes is a horror anthology that Ultra Violent Magazine calls "...A stylish...creative and well made feature....