Filmography from : Sachiko Tanaka
Writer :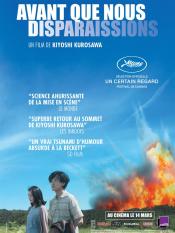 Avant que nous disparaissions
,
Kiyoshi Kurosawa
, 2017
Three aliens travel to Earth in preparation for a mass invasion, taking possession of human bodies....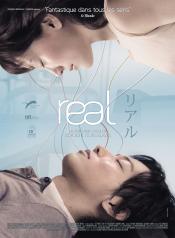 Real
,
Kiyoshi Kurosawa
, 2013
Koichi (Sato) and Atsumi (Ayase) are childhood friends who have become lovers. Despite this closeness when Atsumi attempts suicide Koichi is at a loss to understand the circumstances that drove her to do such a thing. Now she is in a coma and Koichi needs to find out the reason. Since Koichi is a neurosurgeon he has access to the latest studies and so he takes part in a medical procedure that will allow him to enter Atsumi's subconscious....
Actor :
7 Boxes
,
Juan Carlos Maneglia
,
Tana Schémbori
(as Tana Schembori), 2012
It's Friday night in Asunción, Paraguay and the temperature is sweltering. Víctor, a 17-year-old wheelbarrow delivery boy, dreams of becoming famous and covets a fancy cellular phone in the infamous Mercado 4. He's offered a chance to deliver seven boxes with unknown contents in exchange for a quick US$100. But what sounds like an easy job soon gets complicated. Something in the boxes is highly coveted and Víctor and his pursuers quickly find...