Filmography from : Sadie Lawrence
Actor :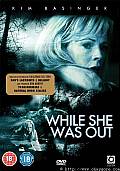 While She Was Out
,
Susan Montford
, 2008
A suburban housewife (Basinger) is forced to fend for herself when she becomes stranded in a desolate forest with four murderous thugs. What starts off as a quick trip to the mall ends in the woods with a fight for her life. All she has is a toolbox and her will to survive....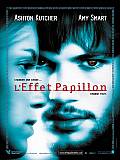 The Butterfly Effect
,
Eric Bress
,
J Mackye Gruber
, 2004
Evan Treborn grows up in a small town with his single, working mother and his friends. He suffers from memory blackouts where he suddenly finds himself somewhere else, confused. Evan's friends and mother hardly believe him, thinking he makes it up just to get out of trouble. As Evan grows up he has less of these blackouts until he seems to have recovered. Since the age of seven he has written a diary of his blackout moments so he can remember...