Filmography from : Sally Harrison
Actor :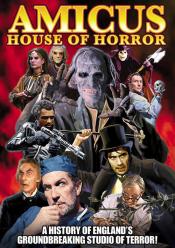 Amicus: House of Horrors
,
Derek Pykett
, 2012
A two part feature length documentary celebrating the history of the Amicus Productions film company. Founded in the early 1960s by Americans Milton Subotsky and Max J. Rosenberg, Amicus produced some classic (now cult) horror movies, including Dr. Terror's House Of Horrors, The House That Dripped Blood, Tales From The Crypt, Asylum and From Beyond The Grave. Featuring interviews with key individuals who worked for Amicus (actors, directors,...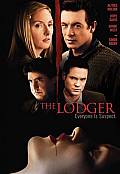 Jack l'éventreur: the Lodger
,
David Ondaatje
, 2009
THE LODGER follows a grizzled detective on the trail of a ruthless killer intent on slaughtering prostitutes along West Hollywood's Sunset Strip. It appears that the murderer's grisly methods are identical to that of London's infamous 19th century psychopath Jack the Ripper - a relentless serial killer who was never caught by police. To make matters worse, the detective soon notices the parallels between the crimes committed by the West...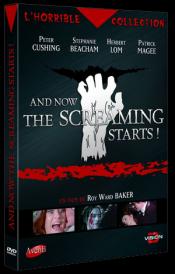 And Now the Screaming Starts!
,
Roy Ward Baker
, 1973
In 1795, in England, the young woman Catherine moves to the house of her fiancé Charles Fengriffen in the country to get married with him. When she arrives, she feels interest in the portraits of the Fengriffen family, particularly in the one of Charle's grandfather Henry Fengriffen, which seems to have a sort of evil entity possessing it. While admiring Henry's face, a severed hand attacks Catherine through the picture on the wall. Later, she...