Filmography from : Sam Worthington
Actor :
Avatar 5
,
James Cameron
, 2028
...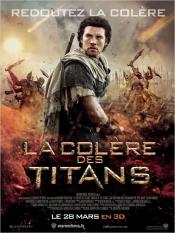 La colère des Titans
,
Jonathan Liebesman
, 2012
A decade after his heroic defeat of the monstrous Kraken, Perseus-the demigod son of Zeus-is attempting to live a quieter life as a village fisherman and the sole parent to his 10-year old son, Helius. Meanwhile, a struggle for supremacy rages between the gods and the Titans. Dangerously weakened by humanity's lack of devotion, the gods are losing control of the imprisoned Titans and their ferocious leader, Kronos, father of the long-ruling...
Dos au mur
,
Asger Leth
, 2012
As a police psychologist works to talk down an ex-con who is threatening to jump from a Manhattan hotel rooftop, the biggest diamond heist ever committed is in motion......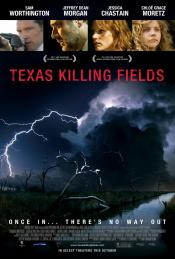 Killing Fields
,
Ami Canaan Mann
, 2011
In the Texas bayous, a local homicide detective teams up with a cop from New York City to investigate a series of unsolved murders. ...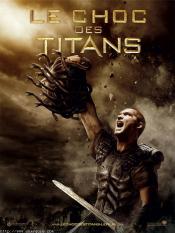 Le Choc des Titans
,
Louis Leterrier
, 2010
Helpless to save his family from Hades (Fiennes), vengeful god of the underworld, Perseus volunteers to lead a dangerous mission to defeat Hades before he can seize power from Zeus (Neeson) and unleash hell on earth. Leading a daring band of warriors, Perseus sets off on a perilous journey deep into forbidden worlds. Battling unholy demons and fearsome beasts, he will only survive if he can accept his power as a god, defy his fate, and create...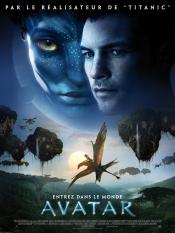 Avatar
,
James Cameron
, 2009
"Avatar," a live action film with a new generation of special effects, takes us to a spectacular world beyond imagination, where a reluctant hero embarks on a journey of redemption and discovery as he leads an epic battle to save a civilization. James Cameron, the Oscar-winning director of "Titanic," first conceived the film years ago, when the means to realize his vision did not yet exist. Now, after four years of actual production work,...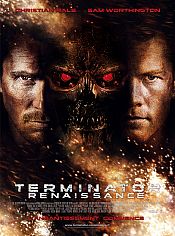 Terminator renaissance
,
McG
, 2009
The year is 2018. Judgment Day has come and gone, leveling modern civilization. An army of Terminators roams the post-apocalyptic landscape, killing or collecting humans where they hide. But small groups of survivors have organized into a Resistance, striking when they can against an enemy force that vastly outnumbers them. Controlling the Terminators is the artificial intelligence network Skynet, which became self-aware 14 years earlier and...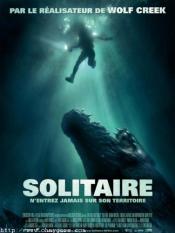 Solitaire
,
Greg McLean
, 2007
An idyllic wildlife cruise disintegrates into terror when a party of tourists are stalked by a massive man-eating crocodile. Pete McKell, a cynical American travel writer, joins a disparate group of holiday-makers on a river cruise through the waters of Kakadu National Park. Initially Pete clashes with their tour captain, Kate, a feisty young woman who assumes he is just another 'city-slicker' in search of a quick thrill. After an uneventful day...