Filmography from : Samantha Phillips
Actor :
Thicker Than Water: The Vampire Diaries Part 1
,
Phil Messerer
, 2008
Thicker Than Water is the first part in the Vampire Diaries Trilogy. It tells the story of the Baxters, an ordinary suburban family whose world is turned upside down when their youngest becomes a vampire. Lara, a precocious teenage Goth, hates her wholesome sister, Helen. She envies her popularity, her looks and most of all, her mother's pride and affection. One day, after their 16th Birthday party, during which she is particularly humiliated by...
Cheerleader Massacre
,
Jim Wynorski
, 2003
...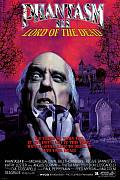 Phantasm III : Le Seigneur de la mort
,
Don Coscarelli
, 1994
The Tall Man, that imposing menace from Morningside Mortuary, is back and once again haunting the thoughts of the now-adult Mike and his friend, ex-Ice Cream vendor Reggie. The two continue their hunt for the mysterious figure and in his path of destruction encounter a variety of dangerous situations, friends and enemies. They also must contend with the resurrected dead plus a growing number of the infamous and deadly silver spheres which aid...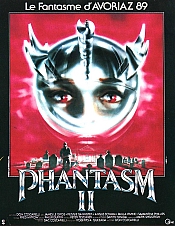 Phantasm II
,
Don Coscarelli
, 1988
Mike is released from psychiatry, when he agrees with the doctors that the terrible happenings in his past were just in his imagination. But once he's free, he contacts Redge and they team up to hunt down and eliminate the "Tall Man", who plunders the graveyards and abducts the sleeping with help of his terrible gnomes. A beautiful strange girl starts to appear in Mike's dreams. He assumes she's in danger and needs their help - will they find...