Filmography from : Sammi Rotibi
Actor :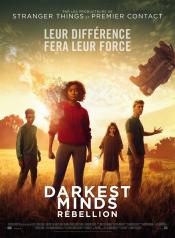 The Darkest Minds
,
Jennifer Yuh Nelson
, 2018
After a disease killed 98% of children and young people in the United States, the 2% who managed to survive have developed superpowers, but have been locked in internment camps after being declared a threat. One of those 16-year-old girls, Ruby, manages to escape from her camp and joins a group of teenagers fleeing government forces....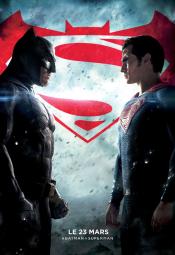 Batman v Superman: Dawn of Justice
,
Zack Snyder
, 2016
The general public is concerned over having Superman on their planet and letting the "Dark Knight" - Batman - pursue the streets of Gotham. While this is happening, a power-phobic Batman tries to attack Superman.,Meanwhile Superman tries to settle on a decision, and Lex Luthor, the criminal mastermind and millionaire, tries to use his own advantages to fight the "Man of Steel"....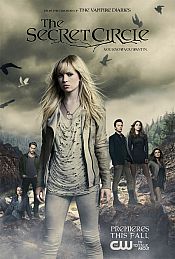 The Secret Circle
,
Liz Friedlander
(4 episodes, 2011-2012),
David Barrett
(3 episodes, 2011-2012),
John Fawcett
(2 episodes, 2011-2012),
Brad Turner
(2 episodes, 2011-2012),
Joshua Butler
(2 episodes, 2012),
Eagle Egilsson
(2 episodes, 2012),
Guy Norman Bee
(1 episode, 2011),
Charles Beeson
(1 episode, 2011),
Colin Bucksey
(1 episode, 2011),
Nick Copus
(1 episode, 2012),
Chris Grismer
(1 episode, 2012),
Omar Madha
(1 episode, 2012),
Alex Zakrzewski
(1 episode, 2012), 2012
Cassie Blake was a happy, normal teenage girl – until her mother Amelia dies in what appears to be a tragic accidental fire. Orphaned and deeply saddened, Cassie moves in with her warm and loving grandmother Jane in the beautiful small town of Chance Harbor, Washington – the town her mother left so many years before – where the residents seem to know more about Cassie than she does about herself. As Cassie gets to know her high school...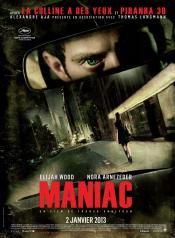 Maniac
,
Franck Khalfoun
, 2012
Just when the streets seemed safe, a serial killer with a fetish for scalps is back and on the hunt. Frank is the withdrawn owner of a mannequin store, but his life changes when young artist Anna appears asking for his help with her new exhibition. As their friendship develops and Frank's obsession escalates, it becomes clear that she has unleashed a long-repressed compulsion to stalk and kill....