Filmography from : Samuel Victor
Actor :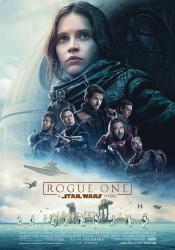 Rogue One
,
Gareth Edwards
, 2016
Jyn Erso, a Rebellion soldier and criminal, is about to experience her biggest challenge yet when Mon Mothma sets her out on a mission to steal the plans for the Death Star. With help from the Rebels, a master swordsman, and non-allied forces, Jyn will be in for something bigger than she thinks....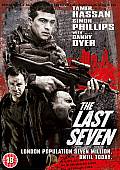 The Last Seven
,
Imran Naqvi
,
Simon Phillips
, 2011
When William (Simon Phillips) regains consciousness he finds himself confused and alone in an empty London street. As he explores the area, he discovers that not only are all the people missing but so are his memories. A chance encounter teams him up with six other lost souls, led by soldier Jack (Hassan), who are all haunted by fractured memories of a devastating event. After a terrifying attack on one of them, Jack realises they are not the...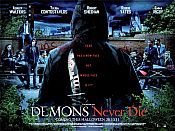 Demons Never Die
,
Arjun Rose
, 2011
When a young girl [Amber] takes her own life, her friend Archie Eden and seven other London teenagers decide to follow her lead and create a suicide pact, but as the group begins to die one by one, Archie realises they have become the target of a masked killer. The Suicide Kids decide that life is too valuable to throw away, unfortunately the decision is no longer theirs…They're dying one by one, but who is the killer? Everyone is a...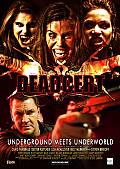 Dead Cert
,
Steven Lawson
, 2010
A gang of tough London gangsters get more than they bargained for when a group of businessmen make an offer to buy their club, the Inferno. They turn out to be nothing less than Vampires wanting their land back and turn viciously on the gangsters when their demands are not met....