Filmography from : Santos Morales
Actor :
La caravane de l'étrange
,
Rodrigo García
(5 episodes, 2003-2005),
Jeremy Podeswa
(4 episodes, 2003-2005),
Jack Bender
(2 episodes, 2003-2005),
Tim Hunter
(2 episodes, 2003-2005),
John Patterson
(2 episodes, 2003-2005),
Scott Winant
(2 episodes, 2003-2005),
Alison Maclean
(1 episode, 2003),
Peter Medak
(1 episode, 2003),
Todd Field
(1 episode, 2005),
Tucker Gates
(1 episode, 2005),
Dan Lerner
(1 episode, 2005),
Steve Shill
(1 episode, 2005),
Alan Taylor
(1 episode, 2005), 2003
...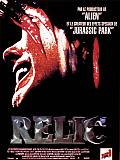 Relic
,
Peter Hyams
, 1997
Penelope Ann Miller stars as Dr. Margo Green, an evolutionary biologist at Chicago's Field Museum of Natural History who receives a shipment of artifacts from a colleague performing fieldwork in Brazil. Among the contents are leaves containing a rare fungus that, unknown to Green or anyone else, attracts the palate of a rapidly mutating, lizard-like monster called Kothoga that has stowed away on a Brazilian freighter and has found a subterranean...
Maniac Cop 2
,
William Lustig
, 1990
...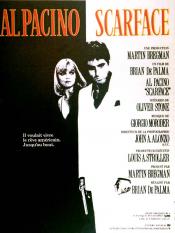 Scarface
,
Brian De Palma
, 1983
Tony Montana manages to leave Cuba during the Mariel exodus of 1980. He finds himself in a Florida refugee camp but his friend Manny has a way out for them: undertake a contract killing and arrangements will be made to get a green card. He's soon working for drug dealer Frank Lopez and shows his mettle when a deal with Colombian drug dealers goes bad. He also brings a new level of violence to Miami. Tony is protective of his younger sister but...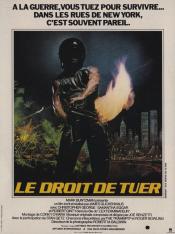 Le droit de tuer
,
James Glickenhaus
, 1980
A man's best friend is killed on the streets of New York. The man (Robert Ginty) then transforms into a violent killer, turning New York into a great war zone and Christopher George is the only one to stop him. ...
French Connection
,
William Friedkin
, 1971
...