Filmography from : Sarain Boylan
Actor :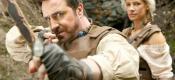 Witchslayer Gretl
,
Mario Azzopardi
, 2012
Twenty years after his encounter with the witch, a grown-up Hansel returns to the haunted forest, seeking revenge. But there's a surprise waiting - his sister Gretel (who he thought had been killed) is the witch's protégé....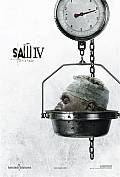 Saw IV
,
Darren Lynn Bousman
, 2007
During the autopsy of John Kramer, the coroner finds a tape inside his stomach and calls Detective Hoffman. Meanwhile, the police find Detective Kerry dead and the SWAT Commander Rigg is absolutely traumatized with the tortured corpse of Kerry and obsessed to save Detective Eric Matthews that has been missing for six months; however Hoffman asks him to take vacations and leave the case. The FBI agents Strahm and Perez join Hoffman's team to...