Filmography from : Scott Mitchell
Writer :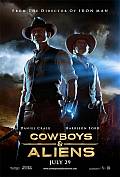 Cowboys & envahisseurs
,
Jon Favreau
, 2011
1873. Arizona Territory. A stranger (Craig) with no memory of his past stumbles into the hard desert town of Absolution. The only hint to his history is a mysterious shackle that encircles one wrist. What he discovers is that the people of Absolution don't welcome strangers, and nobody makes a move on its streets unless ordered to do so by the iron-fisted Colonel Dolarhyde (Ford). It's a town that lives in fear. But Absolution is about to...
Actor :
Kiss the Abyss
,
Ken Winkler
, 2012
...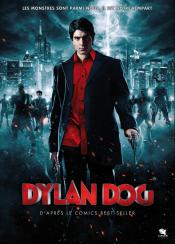 Dylan Dog
,
Kevin Munroe
, 2010
The adventures of supernatural private eye, Dylan Dog, who seeks out the monsters of the Louisiana bayou in his signature red shirt, black jacket, and blue jeans....
Stryker's War
,
Josh Becker
, 1985
Vietnam, 1969. War is Hell. For Marine Sergeant Jack Stryker (Brian Schulz), however, Hell is just the beginning. Trapped outside a Viet Cong village, Stryker takes two bullets to the leg. Sent home from the war, he discovers his ex-girlfriend (Cheryl Hausen) has been kidnapped by a religious cult with a vicious Manson-like leader (played by THE EVIL DEAD and SPIDER-MAN trilogy director, Sam Raimi). Stryker teams up with his marine buddies...