Filmography from : Scott Stevenson
Actor :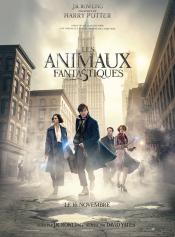 Les Animaux fantastiques
,
David Yates
, 2016
The year is 1926 and Newt Scamander has just completed a global excursion to find and document an extraordinary array of magical creatures. Arriving in New York for a brief stopover, he might have come and gone without incident...were it not for a No-Maj (American for Muggle) named Jacob, a misplaced magical case, and the escape of some of Newt's fantastic beasts, which could spell trouble for both the wizarding and No-Maj worlds....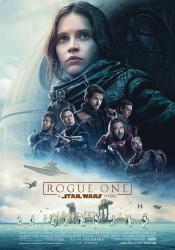 Rogue One: A Star Wars story
,
Gareth Edwards
, 2016
Jyn Erso, a Rebellion soldier and criminal, is about to experience her biggest challenge yet when Mon Mothma sets her out on a mission to steal the plans for the Death Star. With help from the Rebels, a master swordsman, and non-allied forces, Jyn will be in for something bigger than she thinks....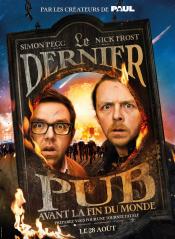 Le dernier pub avant la fin du monde
,
Edgar Wright
, 2013
The film starts 20 years after five childhood friends attempted an epic pub crawl. The friends reunite when one of them becomes hell-bent on trying the drinking marathon again. They are convinced to stage an encore by mate Gary King, a 40-year-old man trapped at the cigarette end of his teens, who drags his reluctant pals to their hometown and once again attempts to reach the fabled pub, The World's End. As they attempt to reconcile the past...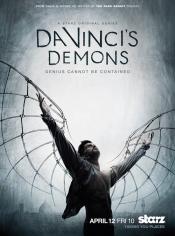 Da Vinci's Demons
,
Peter Hoar
(9 episodes, 2014-2015),
MJ Bassett
(2 episodes, 2013),
David S Goyer
(2 episodes, 2013),
Jamie Payne
(2 episodes, 2013),
Paul Wilmshurst
(2 episodes, 2013),
Jon Jones
(2 episodes, 2014),
Charles Sturridge
(2 episodes, 2014),
Mark Everest
(2 episodes, 2015),
Alex Pillai
(2 episodes, 2015),
Colin Teague
(2 episodes, 2015),
Justin Molotnikov
(1 episode, 2014), 2013
In a world where thought and faith are controlled, one man fights to set knowledge free. The secret history of Leonardo da Vinci's tantalizing life reveals a portrait of a young man tortured by a gift of superhuman genius. He is a heretic intent on exposing the lies of religion. An insurgent seeking to subvert an elitist society. A bastard son who yearns for legitimacy with his father. He finds himself in the midst of a storm that has been...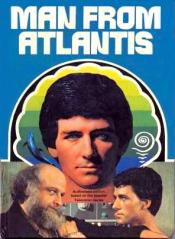 L'homme de l'Atlantide
,
David Moessinger
(2 episodes, 1977-1978),
Virgil W Vogel
(2 episodes, 1977),
Edward M Abroms
(1 episode, 1977),
Reza Badiyi
(1 episode, 1977),
Richard Benedict
(1 episode, 1977),
Dann Cahn
(1 episode, 1977),
Barry Crane
(1 episode, 1977),
Marc Daniels
(1 episode, 1977),
Robert Douglas
(1 episode, 1977),
Charles S Dubin
(1 episode, 1977),
Harry Harris
(1 episode, 1977),
Lee H Katzin
(1 episode, 1977),
Michael O'Herlihy
(1 episode, 1977),
Dennis Donnelly
(1 episode, 1978),
Paul Krasny
(1 episode, 1978), 1977
Mark Harris is the lone survivor of the legendary sunken continent of Atlantis. Having adapted to life underwater, Mark possesses webbed hands, light-sensitive eyes, and the ability to swim at low depths in the sea for long periods. He draws strength from water and can overpower most ordinary men. Mark assists an institute for undersea research operated by his human friends, Dr. Elizabeth Merrill and C.W. Crawford, and joins Dr. Merrill in...