Filmography from : Sebastian Street
Actor :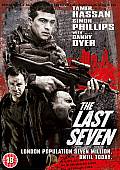 The Last Seven
,
Imran Naqvi
,
Simon Phillips
, 2011
When William (Simon Phillips) regains consciousness he finds himself confused and alone in an empty London street. As he explores the area, he discovers that not only are all the people missing but so are his memories. A chance encounter teams him up with six other lost souls, led by soldier Jack (Hassan), who are all haunted by fractured memories of a devastating event. After a terrifying attack on one of them, Jack realises they are not the...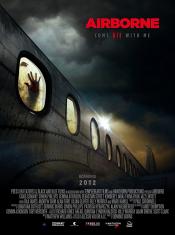 Airborne
,
Dominic Burns
(as Alexander Williams),
Simon Phillips
(co-director), 2011
With Britain battered by a storm, one last plane takes off. Shortly after, passengers start disappearing one by one. Those that remain frantically try to discover who - or what - is behind it before they share the same fate....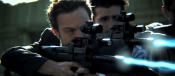 Stag Night of the Dead
,
Neil Jones
, 2010
Set in the wake of a zombie outbreak, when private companies are cashing-in on ways to dispose of the undead, Neil 'Napoleon' Jones' film is about a stag party out for a game of Zomball – like paintball except that you get to shoot zombies. Dean (the groom) and his bachelor buddies take along Candy, the stripper they've hired for the wild weekend, but the fun soon turns into a game of life and death as the zombies inevitably...