Filmography from : Sergio Di Zio
Actor :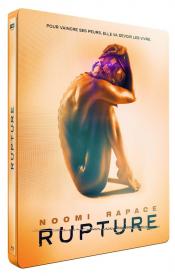 Rupture 
,
Steven Shainberg
, 2016
Rupture follows Renee Morgan (Noomi Rapace), a single mom, who is deathly terrified of spiders. While in route to meet up with a friend, she is violently abducted by a group of strangers. After enduring intense yet strange questioning and examinations, some about her fear of spiders, Renee soon discovers that she is now the subject of an underground experiment. Her captors explain to her that she has a genetic abnormality that can potentially...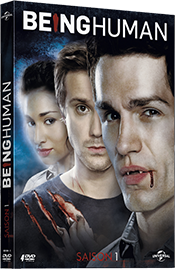 Being Human 
,
Paolo Barzman
(12 episodes, 2011-2014),
Stefan Pleszczynski
(10 episodes, 2012-2014),
Adam Kane
(8 episodes, 2011-2013),
Jeff Renfroe
(6 episodes, 2013-2014),
Charles Binamé
(4 episodes, 2011-2012),
Erik Canuel
(2 episodes, 2011),
Jeremiah S Chechik
(2 episodes, 2011),
Jerry Ciccoritti
(2 episodes, 2011),
Stefan Schwartz
(2 episodes, 2012),
Mairzee Almas
(2 episodes, 2013),
Kelly Makin
(2 episodes, 2013), 2011
Three twenty-somethings share a house and try to live a normal life despite being a ghost, a werewolf, and a vampire....
Just Buried 
,
Chaz Thorne
, 2007
A young man inherits a nearly bankrupt funeral home from his estranged father. He falls in love with the alluring young mortician, only to find out she's offing people to keep the place in business!...