Filmography from : Shane West
Actor :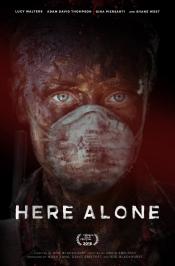 Here Alone 
,
Rod Blackhurst
, 2016
After an outbreak that turned the people into zombies, Ann, her husband Jason and their baby daughter flee to woods in the place where Jason was raised. He teaches his wife how to survive in the wilderness but he and their baby die. One day, the lonely Ann helps the teenager Olivia and her stepfather Chris, who is seriously wounded, to survive. When Chris is recovered, he invites Ann to move with Olivia and him to the North. However Ann has an...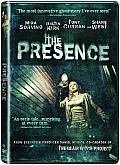 The Presence 
,
Tom Provost
, 2010
In this darkly romantic ghost story, a woman (Academy Award Winner Mira Sorvino) travels to an isolated cabin where she finds herself stalked by an apparition (Shane West, "A Walk To Remember") who has come to inhabit her space as his own. With the unexpected arrival of the woman's boyfriend (Golden Globe nominee Justin Kirk, "Weeds"), the dark spirit's haunting grows more obsessive. Soon the woman begins to exhibit weirdly irrational behavior...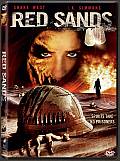 Red Sands 
,
Alex Turner
, 2009
...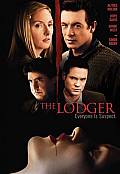 The Lodger
,
David Ondaatje
, 2009
THE LODGER follows a grizzled detective on the trail of a ruthless killer intent on slaughtering prostitutes along West Hollywood's Sunset Strip. It appears that the murderer's grisly methods are identical to that of London's infamous 19th century psychopath Jack the Ripper - a relentless serial killer who was never caught by police. To make matters worse, the detective soon notices the parallels between the crimes committed by the West...
The League of Extraordinary Gentlemen
,
Stephen Norrington
, 2003
In this adventure, the Fantom is trying to start a World War, and be at the head of it. The Fantom has highly superior weapons to the normal weapons of that day, and he also has extreme cunning, as we see by his tricking the countries into suspecting each other for war-mongering. A supposed loyalist to her Majesty's Empire is sent to fetch Allan Quatermain in an effort to track down the group who is trying to start the war. In a private and...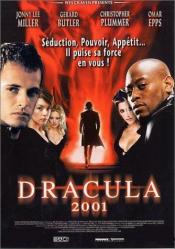 Dracula 2000
,
Patrick Lussier
, 2000
A group of thieves break into a chamber expecting to find paintings, but instead they release the count himself, who travels to New Orleans to find his nemesis' daughter, Mary Van Helsing....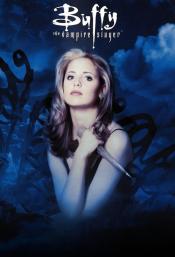 Buffy the Vampire Slayer
,
Joss Whedon
(22 episodes, 1996-2003),
James A Contner
(20 episodes, 1998-2003),
David Solomon
(19 episodes, 1997-2003),
David Grossman
(13 episodes, 1999-2003),
Michael Gershman
(10 episodes, 1998-2003),
Bruce Seth Green
(8 episodes, 1997-1998),
Nick Marck
(7 episodes, 1999-2002),
James Whitmore Jr
(5 episodes, 1998-1999),
David Greenwalt
(4 episodes, 1997-1998),
David Semel
(4 episodes, 1997-1998),
Michael Lange
(4 episodes, 1998-1999),
Douglas Petrie
(3 episodes, 2001-2003),
John T Kretchmer
(2 episodes, 1997),
Ellen S Pressman
(2 episodes, 1997),
Daniel Attias
(2 episodes, 2000-2001),
Marti Noxon
(2 episodes, 2000-2001),
David Fury
(2 episodes, 2002-2003),
Rick Rosenthal
(2 episodes, 2002),
Marita Grabiak
(2 episodes, 2003),
Reza Badiyi
(1 episode, 1997),
Scott Brazil
(1 episode, 1997),
Stephen Cragg
(1 episode, 1997),
Stephen L Posey
(1 episode, 1997),
Charles Martin Smith
(1 episode, 1997),
Deran Sarafian
(1 episode, 1998),
Tucker Gates
(1 episode, 1999),
Regis Kimble
(1 episode, 1999),
Christopher Hibler
(1 episode, 2001),
Turi Meyer
(1 episode, 2001),
Alan J Levi
(1 episode, 2002),
Bill Norton
(1 episode, 2002),
Michael Grossman
(1 episode, 2003), 1997
"In every generation there is a chosen one... she alone will stand against the vampires, the demons and the forces of darkness. She is the slayer." Buffy Summers knows this tale by heart, and no matter how hard she tries to be just a "normal girl", she can not escape from her destiny... Thankfully, she is not alone in her quest to save the world, as she has the help of her friends, the hilarious (and surprisingly quite effective) evil-fighting...