Filmography from : Shareeka Epps
Actor :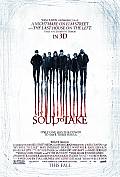 My Soul to Take
,
Wes Craven
, 2010
In the sleepy town of Riverton, legend tells of a serial killer who swore he would return to murder the seven children born the night he died. Now, 16 years later, people are disappearing again. Has the psychopath been reincarnated as one of the seven teens, or did he survive the night he was left for dead? Only one of the kids knows the answer. Adam "Bug" Heller (Max Thieriot) was supposed to die on the bloody night his father went...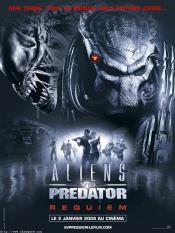 AVPR: Aliens vs Predator - Requiem
,
Colin Strause
(as The Brothers Strause),
Greg Strause
(as The Brothers Strause), 2007
In Gunnison County, a spacecraft crashes in the woods bringing a powerful hybrid Alien hosted inside the pilot Predator. The local Buddy Benson and his son Sam are hunting in the forest and witness the crash, but they are chased and killed by the Alien. Meanwhile another Predator lands on the spot seeking out the Alien and destroying the evidences of their presence on Earth. The dwellers of the town find themselves in the middle of a battlefield...