Filmography from : Sheila Vand
Actor :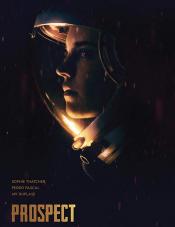 Prospect
,
Christopher Caldwell
,
Zeek Earl
, 2018
A teenage girl and her father travel to a remote moon on the hunt for elusive riches. But there are others roving the moon's toxic forest and the job quickly devolves into a desperate fight to escape....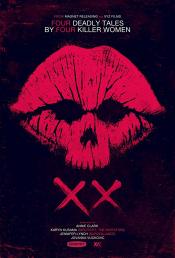 XX
,
Roxanne Benjamin
(segment 'Don't Fall'),
Sofìa Carrillo
(title segment),
Karyn Kusama
(segment 'Her Only Living Son'),
St Vincent
(segment 'The Birthday Cake') (as Annie Clark),
Jovanka Vuckovic
(segment 'The Box'), 2017
XX is a new horror anthology with a gender twist - all segments will be helmed by female directors and will star female leads. The directors have been given free creative rein within budget and time constraints, but all of the segments themselves will involve the horror genre....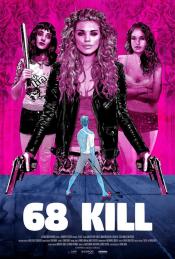 68 Kill
,
Trent Haaga
, 2017
It started with a couple dead bodies and $68,000 in stolen cash. Chip Taylor's girlfriend Liza had the perfect plan to rip off her rich sugar daddy. It should have been an easy in and out kind of deal. Nobody would get hurt and they would come out of it with enough loot to solve their problems. But things started going wrong as soon as they were inside the rich man's house, and for Chip it was only the beginning of the longest, most terrifying...
Holidays
,
Anthony Scott Burns
(segment 'Father's Day'),
Kevin Kölsch
(segment 'Valentine's Day'),
Nicholas McCarthy
(segment 'Easter'),
Adam Egypt Mortimer
(segment 'New Year's Eve'),
Gary Shore
(segment 'St Patrick's Day'),
Kevin Smith
(segment 'Halloween'),
Sarah Adina Smith
(segment 'Mother's Day'),
Scott Stewart
(segment 'Christmas'),
Dennis Widmyer
(segment 'Valentine's Day'), 2016
HOLIDAYS is an anthology feature film that puts a uniquely dark and original spin on some of the most iconic and beloved holidays of all time. The film challenges our folklore, traditions and assumptions, making HOLIDAYS a celebration of the horror on those same special days' year after year. A collaboration of some of Hollywood's most distinct voices, the directors include Kevin Smith (Tusk), Gary Shore (Dracula Untold), Scott Stewart (Dark...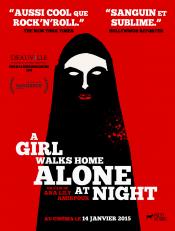 A Girl Walks Home Alone at Night
,
Ana Lily Amirpour
, 2014
In the Iranian ghost-town Bad City, a place that reeks of death and loneliness, the townspeople are unaware they are being stalked by a lonesome vampire....