Filmography from : Shelly Varod
Actor :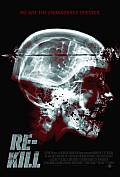 Re-Kill
,
Valeri Milev
, 2015
It's been five years since the Outbreak, and the zombie menace is supposed to be waning. But the brave men and women of R-Division, who find and destroy the undead, are seeing signs of a second Outbreak, which humanity may not survive. Footage about the men and women of R-Division and their grim, dangerous, but essential job of exterminating re-animated humans was shot the week previous by an embedded journalist during a long, deadly day. Only...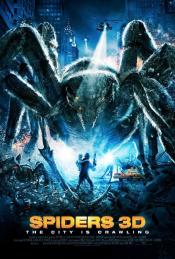 Spiders
,
Tibor Takács
, 2013
After a Soviet space station crashes into a New York City subway tunnel, a species of venomous spiders is discovered, and soon they mutate to gigantic proportions and wreak havoc on the city....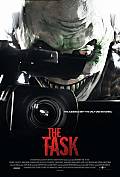 The Task
,
Alex Orwell
, 2011
Something diabolical is taking place on the set of 'The Task', a new reality show in which players complete terrifying missions within the confines of an abandoned prison, hoping to win a hefty cash prize. As six young students explore their new environment, malicious spirits make their presence known in the most gruesome ways imaginable. The contestants become unwitting pawns caught at the center of a blood-soaked night of terror. Only one girl...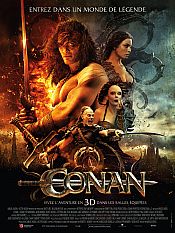 Conan
,
Marcus Nispel
, 2011
Cimmerian barbarian Conan has risen through the ranks of the nation of Aquilonia during its wars with the Picts and the Hyrkanians, earning Emperor Fortuna's trust enough to be named king of the land of Zingara, though Fortuna keeps Conan's adopted son Kon in his custody as collateral so that Conan will remain faithful to him. As twenty years pass, and Kon becomes a man educated and trained in the ways of Aquilonia. When Conan invokes the...
Universal Soldier: Régénération
,
John Hyams
, 2009
With stolen top-secret technology, terrorists have created a next-generation Universal Soldier - an elite fighter genetically altered into a programmable killing machine. With this "UniSol" (Former UFC Heavyweight Champion Andrei "The Pit Bull" Arlovski) leading the way, they seize the crippled Chernobyl nuclear reactor, threatening to unleash a lethal radioactive cloud. The only one who can stop them is Luc Deveraux (Jean-Claude Van Damme), a...
Snakeman
,
Allan A Goldstein
, 2005
...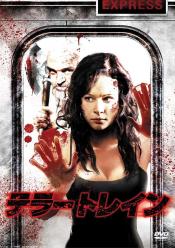 Train
,
Gideon Raff
, 0
...